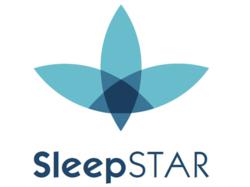 I've spent money on doctors, therapists, and medication, and I was still only sleeping 4-5 hours a night. Now with SleepSTAR, I fall asleep quickly and sleep 7-8 hours.
Houston, TX (PRWEB) August 21, 2012
SleepSTAR, co-founded by Stanley H. Block, M.D., and Jonathan Kaye, announces its release of an innovative new program to help people with insomnia sleep better. Bolstered by over 15 years of medical research and clinical practice, SleepSTAR brings a needed solution to the Web in an easily accessible program for better sleep. The interactive program, which is featured in an article on Psychology Today, generated sleep improvement in all participants in a recent clinical trial*. It is now available worldwide.
It is estimated that over 30 million Americans suffer from insomnia while 70 million more experience periodic lack of sleep. SleepSTAR seeks to address this epidemic with an online resource that offers an easy-to-use and long-lasting solution to enable quality sleep within 20 minutes of use. Using a clinically proven and brain-based technique called Mind-Body Bridging (MBB) to address the causes rather than symptoms of poor sleep, SleepSTAR provides highly effective tools which include interactive exercises, assessments, and practices that naturally empower the user to fall asleep quickly, stay asleep, and awaken refreshed.
In a recent clinical study of individuals with chronic and severe sleep difficulties using SleepSTAR, 100% of participants saw improved quality and quantity of sleep in less than two weeks. Most participants experienced improvements within the first night. "I've gotten to a point now where I don't have to use medication, and fall asleep in less than 15 mins," said Donnie H. of Houston, Texas, after applying the SleepSTAR techniques to his daily life. "I even use SleepSTAR during the day to reduce stress, which makes me much more productive."
SleepSTAR is backed by a comprehensive and expanding MBB university research program supported by funding from the U.S. Department of Defense. The University of Utah is conducting research on SleepSTAR and MBB's effectiveness with veterans, cancer survivors, and others suffering from sleeping problems and other physical and mental health symptoms. MBB has been shown to reduce stress, promote restful sleep, and increase well-being, and is currently used by doctors, healthcare professionals, and life-coaches worldwide.
SleepSTAR aims to transform lives by offering an easily accessible, in-home, direct application of MBB techniques proven to have a high rate of success and lasting impact. Increased quality and quantity of sleep can have a positive influence on many areas of life, including relationships, productivity, mood, weight control and health. "I feel more alert, more present in my life," said Lisa B. of Somerville, MA, after using SleepSTAR. "And best of all, I've noticed that I'm not as hungry and I'm not eating as much."
SleepSTAR claims greater effectiveness than existing approaches to better sleep, such as prescribed sleeping pills, over-the-counter medication, supplements, holistic practices, and special beds and pillows. Whereas these options are often short-lived and merely address symptoms, SleepSTAR targets the root causes of poor sleep, teaching users mind-body techniques that reduce stress and promote quality sleep. Tara M. of Houma, Louisiana, who has long suffered from insomnia, said "I've spent money on doctors, therapists, and medication, and I was still only sleeping 4-5 hours a night. Now with SleepSTAR, I fall asleep quickly and sleep 7-8 hours."
The SleepSTAR solution offers a money-back guarantee and is currently being promoted at a special price of $29.99 for two weeks of access (regular price: $49.99). Access to the program can be extended beyond the two-week period for the promotional launch price of $4.99 per month (regular price: $9.99 per month). A subscription to SleepSTAR includes unlimited access to the interactive exercises, concepts, and assessments, timely upgrades, as well as access to a Board Certified MBB Sleep Expert Forum.
About SleepSTAR
Co-Founders Dr. Block and Kaye came together and created SleepSTAR as a solution to relieve suffering and improve quality of life. Dr. Block has been studying sleep for over 50 years, and currently serves as Adjunct Professor of Psychiatry at University of Utah School Of Medicine. He is the founder of MBB and the author of several books, including the Mind-Body Workbook for PTSD, the award-winning Come To Your Senses: Demystifying The Mind-Body Connection, and Mind-Body Workbook for Stress: Effective Tools for Lifelong Stress Reduction and Crisis Management (Nov. 2012 - New Harbinger).
Kaye, a successful executive-turned-entrepreneur, worked with Hewlett Packard for 12 years directing and leading Product Marketing and Product Management for notebook PC products. He led HP to #1 in worldwide home notebook market share for three consecutive years, and was honored as a recipient of the HP Circle Marketing Award Grand Prize for marketing innovation to the youth market. His success led him to his current work, in which he actively uses technology to help others improve their quality of life and reach their potential.
SleepSTAR aims to be the most effective, rapid, and easy-to-use sleep solution on the market. Built around the medically tested techniques of MBB, SleepSTAR seeks to relieve suffering and unleash each individual's natural ability to sleep. To find out more, visit http://www.SleepSTAR.co. For media inquiries and complimentary media evaluations, visit http://www.SleepSTAR.co/contact or refer to the contact information below.
*Clinical trial conducted using SleepSTAR with 29 people suffering from significant sleep disturbances