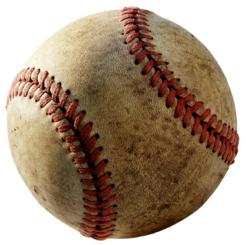 Every strike brings me closer to the next home run. Babe Ruth
Paradise, TX (PRWEB) August 05, 2012
Baseball is considered the fourth most popular sport in the world and major competitions are watched worldwide. In the United States, it is considered the most popular country sport and it is the United States' national pastime. Baseball has no demographic boundaries and it is played by both sexes and persons of all ages participate in the sport. Baseballs' popularity is an indication why Major League Baseball has such a large fan base and why sports jewelry is so popular.
Baseball Fans are very supportive of their favorite sports teams and wear their team colors proudly. At Sports Fan Jewelry Online, Baseball fans can shop for licensed sports jewelry for any of the thirty Major League Baseball Teams. Sports Fan Jewelry Online offers the sport enthusiast a wide variety of sports jewelry and they update inventory offerings often.
Currently, baseball fans can purchase these licensed team items:
Watches, ID Holders, Purses, Necklaces, Belt Buckles, Bags
Earrings, Money Clips, Wallets, Bracelets, Charms, Umbrellas
Rings, Pins, Coin Products, Key Chains, Jewelry Boxes, Diaper Bags
In addition to MLB sports jewelry, SF-JO also offer in their online catalog, sports jewelry for NCAA colleges and universities as well as other sports teams within the NFL, MLS, NBA, and NHL. SF-JO will soon offer sports jewelry for the military Academies and for these areas of the armed forces: Army, Air Force, Coast Guard, Marines, and Navy. Additionally, SF-JO will provide for those that want to support public servants, sports jewelry supporting police officers and fireman.
SF-JO catalogs are available online at http://www.sportsfanjewelryonline.com. Fans can shop 24 hours a day and discounts are provided to return customers. Interested customers can sign up for the SF-JO newsletter and can be notified when new sports jewelry products are added to inventory.