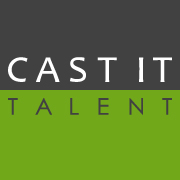 Los Angeles, CA (PRWEB) August 07, 2012
Cast It Talent, an online talent rep and actor services web site, is hosting an exclusive open call for the YOMYOMF Network, which is looking to cast a lead role in their new web series comedy "Jon Davis Gets a Sex Robot." Casting for one Asian female, mid to late 20s. (Must be 18 or older).
Applicants who fit the age requirements and live in the Los Angeles area should submit their headshot, resume and taped audition at http://www.sexrobotcasting.com
There is no charge to submit your audition for this role. Interested talent should be available to audition and work as a local in Los Angeles, CA.
The YOMYOMF Network is based on the pop culture blog, "You Offend Me, You Offend My Family" founded by Justin Lin, director of "The Fast and the Furious" franchise and "Better Luck Tomorrow."
Cast It Talent is an online talent rep and actor services web site for actors to manage all of their media and information, and keep it on file and accessible to the 600+ casting offices using Cast It. Cast It Talent is also known for holding exclusive online open call searches from the major studios. More information about Cast It Talent is available on the company's website.