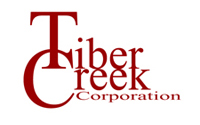 Beverly Hills, California (PRWEB) August 02, 2012
Tiber Creek Corp. has recently added a new page to their website about reverse acquisitions. A company spokesperson explained that Tiber Creek helps small companies go public.
A reverse acquisition or reverse IPO is a method by which a company can become a public company quickly. For small business owners interested in going public they can contact Tiber Creek Corp.
Many large companies have gone public via reverse mergers such as Warren Buffet's Berkshire Hathaway. Even the venerable New York Stock Exchange went public via a reverse acquisition or backdoor listing. Turner Broadcasting went public by a reverse take over with a public shell company too.
These shortcuts to the public markets are known as reverse acquisitions. In Canada they call it an RTO (Reverse Takeovers). In Europe when a company goes public in this fashion it is called a reverse acquisition. The Chinese call it a back door listing.
Burger King recently did a SPAC like reverse acquisition. A SPAC is a special purpose acquisition company. SPAC's are companies that are created to go and find a company to merge with. This is very similar to a blank check public shell company.
A company spokesperson said we have dedicated a page to reverse acquisitions since our how to go public blog was receiving many inquiries with regards to back door listings.
SPAC's did quite well and in 2007. Special purpose acquisition companies raised over 12 billion dollars
Most companies will go public initially on the Over the Counter Bulletin Board and when they qualify can move up to Nasdaq.
Reverse acquisitions and reverse listings have had a rough going recently due to some of the accounting problems that arose from Chinese reverse takeovers. Hundreds of reverse acquisitions are done each year. In fact many investors own stock in public companies that may have gone public by a reverse acquisition.
A company spokesperson jokingly said, "With the Facebook IPO disaster maybe they should have gone public via a reverse takeover."
"How does a company go public?" This is a very interesting question which we are often asked. When a corporation decides to go public with a company it wants to make sure they have all of their accounting and paperwork in order because going public with a company is a very strenuous endeavor. Tiber Creek Corp. can walk a company through the entire process and teach business owners how to go public with their company.
For a free report on "How Your Company Can Go Public" please contact:
Frank Roberson
Tele: 310-888-1870
Frank(dot)roberson(at)tcc5(dot)com
www(dot)tcc5(dot)com