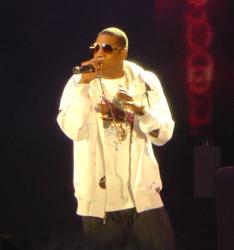 Philadelphia, PA (PRWEB) August 02, 2012
Jay-Z's very first Made in America Festival sponsored by Budweiser will take place on Labor Day weekend in Philadelphia at the Benjamin Franklin Park on September 1st and 2nd. Jay-Z is the master of ceremonies for this amazing concert and new names keep being added to the lineup.
As of presstime, the lineup is as follows (in alphabetical order): Afrojack, Alesso, Burns, Calvin Harris, Chris Cornell, Dirty Projectors, DJ Shadow (DJ Set), Drake, Gary Clarke, Jr., Janelle Monae, Jay-Z, Jill Scott, Meek Mill, Michael Woods, Mike Snow, Nicky Romero, Odd Future, Otto Knows, Passion Pit, Pearl Jam, Prince Royce, Rick Ross, Rita Ora, Run DMC, Santigold, Savoy (DJ Set), Skrillex, The Hives, The Knocks, Wale and X. This is a spectacular list of countless A-List performers that will all be in Philadelphia for the Made in America Festival.
The preliminary schedule for the headliners is as follows:
September 1st: Jay-Z, Skrillex, Mike Snow, Calvin Harris and Rick Ross' Maybach Music Group
Sunday, September 2: Pearl Jam, Drake, Chris Cornell and newly reunited Run-DMC
Cheap Concert Tickets has cheap Made In America Festival Tickets, Jimmy Buffett Tickets, Gigantes Tour Tickets and more at great everyday low prices.
About CheapConcertTickets.me:
CheapConcertTickets.me delivers tickets to sold out concerts and events worldwide when no one else can, and they do so at discounted prices. As a member of TicketNetworkDirect, they can guarantee the delivery of tickets on time for sporting events like NASCAR, NBA, NFL, and NHL, and for the hottest theater and concert events too. With CheapConcertTickets.me customer service is a priority, for more information email support(at)cheapconcerttickets(dot)me.