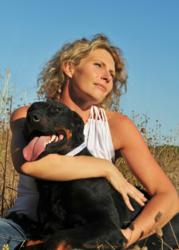 This Incredible Connection Cannot Be Disputed.
Atlanta, GA (PRWEB) August 14, 2012
Therapy Animal Collars, http://www.TherapyCollars.com line of holographic collars and pet tags are now available for pet owners, without a prescription. A month's supply is $19.
Therapy Collars and Tags are a natural alternative to drugs, chemicals, and herbs, and even magnets. They can help your pet through the use of energy information that is stored in their tags and collars. (Dr. Oz, from The Oprah Winfrey Show, said "The Future of Medicine Is Energy Medicine.")
What is revealing are the results that are observed considering that that there is no "placebo" effect with animals, nor psychological judgements or prejudices. Animals cannot lie so the proof of effectiveness is simply the animal's response and behavior. Pet owners report seeing changes occurring from within a few days to a few weeks, depending on the animal's symptoms.
Therapy Animal Collars is committed to supporting those organizations that provide shelter and services for animals as well as advocates of animal rights. The company will donate 10% of its profits to help these causes, such as the SF SPCA at http://www.sfspca.org. non-profit animal organizations. Inquiries are invited.
The company's owners have been working in this industry for six years. In what is a complete reversal of the norm, the company "tested" with people first and then expanded into the pet industry. Therapy Collars is located in Atlanta, GA and can be reached at 800-PET-8171 or support(at)therapycollars(dot)com.