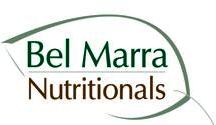 Spokesperson for Bel Marra Health Dr. Victor Marchione says, "It is important to understand that vitamin E is generally derived from a diet containing fruits and nuts, although their levels may be lower than that observed in white wine."
Toronto, ON (PRWEB) August 05, 2012
Bel Marra Health, well known for offering high-quality, specially formulated vitamins and nutritional supplements, supports a recent new study that shows the varied health benefits of white wine.
In order to better appreciate the benefits of good health using white wine, Dr. Agostini and his research team examined the components of approximately five grape varieties, all of which are commonly used in the preparation of wine.
The results of their research, which were published in The Scientific World Journal, showed that white wine is also a good health drink as part of a regular diet because it also contains most of the components that have been identified in red wine.
Their research group employed grape seeds in their analysis, in the hope that these may also represent corollary values in the grape berries produced by each plant. Using biotechnological-grade extraction of fluid from these seeds, these scientists were able to infer whether a certain grape variety has a higher possibility in generating good health as compared to others. In addition, the study also aimed to determine whether there were differences in calories among the grape varieties, together with its direct or indirect effects to the daily diet.
In the last decade, the effects of wine on good health have been highlighted in both scientific and informal platforms, resulting in the boost in its production and sales. Unfortunately, most of the hype in relation to good health and diet has focused on red wine and thus, white wine has not been given equally positive reception. Wine is generally prepared from crushed grapes, with its final color based on the grape variety used and the preparation involved. However, all grape wines are derived from fermented juices extracted from these berries.
Similarly, the amount of calories from each grape variety is the same. However, there are certain components that are actually at much higher levels in white wine and thus, making this specific wine variety beneficial when included in the regular diet. Using comparative analysis of specific macromolecules that play a role in good health, Dr. Agostini's group showed that white wine possessed a higher amount of alpha-tocopherol, or more commonly known as vitamin E, as compared to various types of red wine.
Spokesperson for Bel Marra Health Dr. Victor Marchione says, "It is important to understand that vitamin E is generally derived from a diet containing fruits and nuts, although their levels may be lower than that observed in white wine."
It is also possible to receive sufficient amounts of vitamin E from a diet if it significantly contains large amounts of nuts. Vitamin E has been reported to play an essential role in good health.
CEO of Bel Marra Health Jim Chiang says, "The findings of the study have shown that including white wine in the regular diet may possibly help promote good health, so take a few moments to enjoy that glass of white with your meal, as well."
(SOURCE: "The Scientific World Journal", Supercritical Extraction from Vinification Residues: Fatty Acids, a-Tocopherol, and Phenolic Compounds in the Oil Seeds from Different Varieties of Grape , January 2012)
Bel Marra Health, the maker of Heart Rescue, offers high-quality vitamins and nutritional supplements in formulations designed to address specific health concerns. All ingredients are backed with scientific evidence. Every product is tested for safety, quality, and purity at every stage of the manufacturing process. Furthermore, Bel Marra Health products are produced only in federally approved facilities, going that extra mile to ensure our health conscious customers are getting top quality products. For more information on Bel Marra Nutritionals visit http://www.belmarrahealth.com or call 1-866-531-0466.
Bel Marra Nutritionals, Inc.
100-7000 Pine Valley
Woodbridge, ON L4L 4Y8
pr(at)belmarrahealth(dot)com
866-531-0466
http://www.belmarrahealth.com