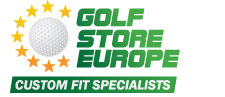 The company also offers golf enthusiasts the opportunity to personalise their Titleist golf ball during the checkout process
(PRWEB UK) 4 August 2012
This recent announcement mirrors Titleist's claim that its products are the golf balls of choice for over 1,700 golf champions and endorsed by tens of thousands of avid golfers across the globe.
The craftsmanship behind these products is absolutely second to none, with each and every ball boasting coveted ZG process core technology and an innovative dimple design that enhances the aerodynamics of the product, even when putted into strong winds.
Golf Store Europe stocks Titleist Pro V1 golf balls in sets of one, two or four dozen for convenience.
The company also offers golf enthusiasts the opportunity to personalise their Titleist golf ball during the checkout process, and this is something that a representative from Golf Store Europe believes has contributed to the popularity of the product in recent times.
"This service is fast, efficient and a great option for customers looking for personalised gifts for loved ones with a passion for golf", he states.
The representative also goes on to say that the quality of craftsmanship of these products greatly contributes to their success, as does the reputation of the brand in the industry.
GolfStoreEurope is Europe's leading provider of specialist golf equipment. Based in Ireland and boasting stores up and down the country, the retailer also gives customers the opportunity to order an array of top golf accessories on the web – head over to golfstoreeurope.com and check out the ever-expanding range of products now available at the click of a button. The staff at the company emanate a clear passion for the sport and so are able to cater for both amateur and professional golfers alike.