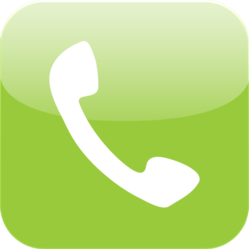 There's no need to signup or register with the site and any calls you make will simply be billed as normal through your regular landline.
(PRWEB UK) 4 August 2012
Anyone with friends or relatives living abroad will be all too aware that keeping in touch can be a costly business - in some cases, the cost of a phone call can be more expensive than a flight out to see them.
What they may not be aware of is that there is an easy way to keep in touch that won't see them racking up a three-figure phone bill or exceeding the monthly download limit on their broadband.
No registration is needed, no credit card details are required and no personal details will be taken - meaning that there is no security risk and there will be no unsolicited calls from any 'selected third parties'.
All that is required to take much of the cost - and all of the worry - out of making calls from the UK to anywhere in the world is an access number to dial before every call.
And there are a host of online operators that offer these access codes completely free of charge.
So, now anyone with parents who have retired to a place in the sun, children travelling on a gap year or friends who have upped sticks for a change of scenery will be able to make cheap calls and get in touch whatever the destination or time of day.
Choosing the right cheap calls provider...
A quick search engine query for 'cheap international calls' will throw up any number of relevant results, but one name that has been around longer than most - and one that does exactly what it says on the tin - is CheapCalls.co.uk
This site has been offering discounted international phone calls since way back in 1998 - to put that into context, it began life during the dark days of dial-up connection, when instant messaging was in its infancy and email was pretty much the only form of online communication.
Fast forward 14 years and CheapCalls.co.uk is now part of Tulp Solutions, a well-known telecommunications specialist based in the Netherlands that recently taken over the domain name to spearhead its move into the UK telecommunications industry.
And while it maintains its promise to deliver the cheapest international and mobile calls around, whether that involves cheap calls to India, cheap calls to USA based numbers or wherever, users will now benefit from high standards in customer service and satisfaction that Tulp Solutions has built up through its the years in the industry.
It's all about the money...
However, no matter how long a company has been in business for or what promises it makes regarding great customer service and satisfaction, the one thing that counts above all else is cost; if a business can offer the best value for money then it will stand out above the rest.
And a quick comparison of the main players in the market shows that CheapCalls.co.uk consistently offers lower call costs than its main competitors. Another tick in the box.
How it works...
Aside from the obvious cost benefits, the best feature of access number dialling is the ease of use and convenience of the service. As mentioned above, there is no registration and no payment details will be taken, instead customers are simply billed for any calls they make, as normal through their regular landline.
This means that customers can start saving money from the very first call, and the process really is as simple as punching in a number.
To get started, customers simply enter the access number of the country they want to call, so, for instance, anyone wanting to make cheap calls to Pakistan would first dial the access number 0843 015 6878.
When connected they then dial the phone number they wish to call, starting with 00 and the country code. So, again, for Pakistan this would be 0092 followed by the rest of the phone number.
Finally, the customer must press the hash key (#) to get connected - and that's it, money instantly saved on an international phone call.
The service is also available for mobile phones...
CheapCalls.co.uk also offers a service that allows customers to make cheap calls to mobiles both at home and abroad by simply dialling a cheap mobile access number (0844 862 6878) and following the same process as above.
And this service can even be used domestically to save money on calls to UK mobile numbers - which work out at just 3p per minute.
Are there any catches?
There really don't appear to be any catches with access number services; no contracts are needed, no sensitive data is shared and there are no hidden charges. Calls can be made on any UK landline at no extra cost, be that a BT line, Virgin, Sky, TalkTalk or one supplied by any other operator.