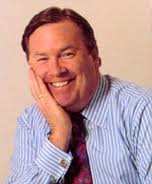 Each year the GNEMSDC Trade Show gets better and better and bigger and BIGGER. I will be back this year. Kevin Kelleher, President and CEO, Cartus
Boston, MA (PRWEB) August 06, 2012
Marketing guru, best-selling author and consultant to Fortune 500 CEOs, Jeffrey Fox is the Keynote Speaker on Thursday, September 13 at the GNEMSDC Business Opportunity Fair and Expo. For over 25 years, Jeffrey Fox has been helping clients grow revenues and increase gross margins. Jeffrey is founder of Fox and Company, a management consulting firm that shows clients how to dollarize their value proposition to overcome the price objection and to shorten the sales cycle. Fox has written eleven best-selling business books that have been translated into over thirty languages.
Jeff is the author of "How to Become CEO," which was on the NY Times, Business Week, Wall Street Journal, Knight-Ridder, Amazon.com, best seller lists. His books have been best sellers in France, Germany, Singapore, Hong Kong and Russia. His book, "How to Become a Rainmaker," was selected as one of the 100 best business books ever written.
His "Dollarization Discipline" was selected as one off the top thirty business books of 2006. He is a popular speaker, appearing regularly before senior management groups and sales forces. Jeff is a graduate of Harvard Business School. Fox and Company is in Chester, CT.
The GNEMSDC is a 501 c-3 corporate business membership organization committed to growing business relationships between large public and private sector corporations and certified MBEs. The GNEMSDC is the regional affiliate of the NMSDC, and covers the six New England states of MA, NH, VT, RI, CT and ME. The GNEMSDC has over 200 corporate members and certifies over 400 MBEs.
The Greater New England Minority Supplier Development Council(GNEMSDC) annual Business Opportunity Fair and Expo will take place at the MGM Foxwoods from Wednesday, September 12 through Friday, September 14. The program features nationally renowned speakers and business professionals, one on one meetings between corporate buyers and attendees, 20 minute presentations by both corporate members of GNEMSDC and certified Minority Business Enterprises (MBEs), and networking receptions.
For more information about the GNEMSDC and the Business Opportunity Fair and Expo, visit http://www.gnemsdc.org.