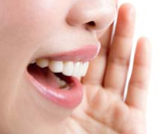 The problem with most people is they think they are powerless to affect change, the internet has put the power back into the hands of consumers.
Fort Worth , Texas (PRWEB) August 05, 2012
You might have bought a product that turned out to be a scam, or maybe you were put on hold for hours and ignored. It doesn't matter what the problem, each day thousands of customers around the world find themselves at the short end of the stick. In the case of some companies, these online product scams affect thousands of customers and cost millions of dollars.
So how do you get even when a business treats you like dirt? The answer might be easier than you think. But before we talk about the solution, let's shed some light on how we got here.
Today good companies are under more pressure than ever to cut costs and stay profitable. With the recession looming around the world, customer service often takes a back seat. Joanne Williams found herself in this position lately with a wireless provider, "I just couldn't believe how little they seemed to care!" Joanne said, "I have been a loyal customer for years, and yet I get put on hold for hours just like everyone else."
When the time comes to share your story online, people usually gravitate towards an email or status update across social media. What they fail to realize, is how powerful the consumers voice has become in our society. The tables have turned in the digital world, and now businesses have to be careful about their online reputation.
Consumer advocacy websites are all over the web today, ready to accept your bad reviews anytime day or night. Often these sites are optimized to rank well in search engines like Google, Yahoo, and Bing. So the next time people search for information on a business, your customer review can be easily found.
The internet offers us so many things, including information and resources never before seen in the modern world. When customers search for a business online, they are usually looking for reviews and custom testimonials to help make their decision. That's why it is critical for people just like you to post free reviews online about a variety of businesses.
Were you recently wronged by a business? Do you feel like you got taken advantage of by an online scam? Then it's your duty to warn others of your bad experience. Otherwise thousands of people around the world might fall into the same trap and suffer like you did.
So what's the best way to submit an online complaint about a business? It's simple, and here are three ways to make sure your problem gets the visibility it deserves!
1. Make sure that you post your complaint or review to as many websites as possible. Do a Google search for consumer complaints or something to that affect first. The more places you submit your story across the internet, the more people will find and read it.
2. Be extremely detailed in your review of the business. Talk about why you are so upset, how much money you lost, and why other people should avoid that company at all costs. If people think they are reading another online rant, chances are they won't take you seriously.
3. Be calm and collected. It's never a good idea to write when you are upset, so take some time to cool down before writing a complaint online. Make sure your frustrations aren't making you exaggerate the details. You want to be open and honest, without lying to make your point.
Hopefully these tips will help you get even when a business treats you poorly. Remember when you feel wronged or taken advantage of, you have the power to share your story with the world.