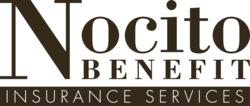 By following the tips listed, California residents may be able to stop a possible vision issue from becoming too serious.
Carmichael, CA (PRWEB) August 03, 2012
Local independent insurance agency, Nocito Benefit Insurance Services, recognizes the month of August as National Eye Exam Month. The California insurance agency is a firm believer in vision and eye exams.
According to the American Academy of Ophthalmology, sight-threatening disorders can easily be slowed or even prevented if the disorder is detected early enough. In order for this to be true, California residents must have their eyes checked regularly, no matter what age. While vision issues typically occur in Americans over the age of 65, it is not uncommon for younger generations to face problems. For instance, the Centers for Disease Control and Prevention (CDC) website states that 2-4% of preschoolers are affected by amblyopia (also known as lazy eye).
In order to keep vision in tip-top shape, it is important for California residents to:

Get an annual dilated eye exam
Understand their families' eye health history
Quit smoking as soon as possible or avoid picking up the habit
Practice workplace eye safety: minimize computer glares, keep screens dust-free, wipe down computer monitors with micro fiber glass cleaning cloths, etc.
Protect eyes from the sun with sunglasses and hats
Eat foods that protect sight, such as kale, spinach, carrots, salmon, etc.
Keep hands clean and away from eyes/contact lenses
By following the tips listed above, California residents may be able to stop a possible vision issue from becoming too serious. Residents who plan to visit their eye doctor this month should contact Nocito Benefit Insurance Services before doing so. Whether one needs an individual vision policy or a group vision plan, the California-based agency is ready to provide.
About Nocito Benefit Insurance Services:
Since opening its doors in 2001, Nocito Benefit Insurance Services has been dedicated to providing Nevada and California residents with a wide range of life and health insurance solutions, from California group health insurance to individual health, life, dental and vision policies. The agency's relationships with various insurance companies allow its agents to find clients the right coverage for the right price. Individuals and businesses can always count on Nocito Benefit Insurance Services for a quick, accurate and affordable rate.