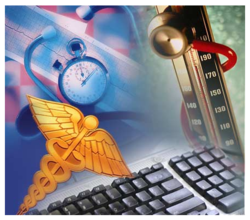 Roswell, GA (PRWEB) August 31, 2012
Post all payments electronically with a remittance posting file customized for input to any billing software or Practice Management system. Stop by the MediStreams exhibit and learn how!
Take advantage of technology to grow your business without hiring additional billing staff. The MediStreams solution automates the posting process, saving thousands of work hours by converting paper EOBs into ANSI 835 posting files. Regardless of whether it arrived as a paper EOB or electronic ERA format, all related documents for patients are loaded to the MediStreams online portal. Search for the patient by any field captured: patient name, account number, payer name, dates of service, member ID and more. Benefit from having the visibility of all claims online with superior reporting and analytical capability. The service allows staff extra time for other payment related functions with 100% posting of all payments to your billing software.
MediStreams
MediStreams offers a full suite of Healthcare Revenue Cycle Management Solutions for billing companies, providers and provider partners of all sizes. MediStreams provides automated processes for remittance posting, reducing back office costs, lowering accounts receivable days and increasing accuracy and efficiency. The MediStreams solutions help optimize the revenue cycle, saving time, money and resources. If you would like to learn more about MediStreams, visit their website at http://www.medistreams.com or call toll free at (888) ANSI-835.