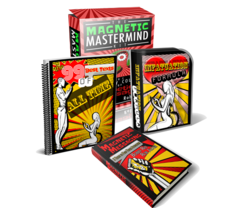 Hoboken, NJ (PRWEB) August 06, 2012
Ever wondered what men are doing wrong when they meet that cute chick and she really seems to dig him, only then to get no response when he texts her? Has she gone off the radar and now the man wants to re-engage her? Most men wonder what to text a girl.
Did she flake when she was supposed to meet him and now he want to send a text that doesn't come across as needy or bitter?
Or perhaps he's been on a few dates and things went really well, but now the attraction has started to fizzle out, and he needs something to re-ignite that spark?
Perhaps he struggles to keep a bantering dialogue up in between dates?
Maybe he wants to learn how to tease the woman in texts and build attraction continually up until they meet.
And maybe if he's really bold, he wants to learn how to build sexual tension through the texting interplay.
Well, men needn't suffer from poor text game any longer because thankfully top dating Guru Bobby Rio has done the hard work for them and he's giving away 99 of his fool-proof, rejection free, tried and tested best texts.
Top Dating Coach Bobby Rio has, after years of trial and error, finally cracked the code when it comes to text game. Putting down in writing the 99 best texts that cover every possible situation you might encounter with a girl.
Rio, who first gained notoriety from founding the extremely popular online men's magazine, TSB mag, has teamed up with the equally notorious – but undeniably successful – 'pick up artist' Rob Judge with a list of proven texts that might just transform your love life.
So the question to ask is: How would a guy like the perfect text for any situation he comes across?
In the 99 best texts of all time men will discover:

The Absolute Best Texts to Send the Day After he First Meets Her (that put a smile on her face and has thinking of him for the rest of the day)
"Jaw Dropping" Effective Texts For Getting Her to Respond (even if she's been MIA) |
"Sneaky" Texts for Getting Sexual (And Making it Seem Like SHE started it) |
Don't know what to text her on her birthday? Send her Rob's patented "Best Birthday Text."
Got too drunk… Or messed up some how last time he saw her? Send her the "Instant Recovery Text"
Just want to put a smile on her face and get her thinking about you? Send her one of these 18 "Fun Time" Anchor Texts
Not only that, as most of us aren't dating pro's Rio has also helpfully compiled an arsenal of "golden responses" for when you say something goofy, accidentally insult her, come on too strong, or generally be a 'guy'.
The bottom line is: no matter what men morally think of Rio's goal to educate the men of the world at becoming better with women, it undeniably works. This guy has got his bases covered.
So, before a guy hits 'send' he should remember there's no need to struggle anymore trying to craft the perfect message…Just flip through The 99 Best Texts of All Time (http://www.textingsecrets.com) and steal one of these…
These have been tested over and over again…And Are Proven To Work
Unconvinced? Then we'd recommend puting Rio's magic to the test. Guys may just be surprised about what texts they get back....
For more information check out: http://www.magneticmessaging.com