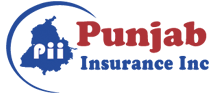 No gift is better than financial security.
Abbotsford, BC (PRWEB) August 04, 2012
Punjab Insurance Inc. proudly announces the inaugural opening of one more office at 2387 South dale Crescent, Abbotsford, V2T 1C7 on 5th August, 2012. Mr. Sherjang Rana, President/CEO and Sandeep Ahuja, President Operations of Punjab Insurance Inc. would like to thank their entire team and all their clients for their tremendous support and co-operation.
As stated by Vince Lombardi in his famous quote "Individual commitment to a group effort -- that is what makes a team work, a company work, a society work, a civilization work." They strongly believe in their team of advisors who have an immense contribution in the company's success as a whole. They are very thankful to all their clients for showing trust in them and promise to maintain their ethical standards while selling all their insurance products.
Punjab Insurance offers Super Visa medical Insurance from all major Canadian Insurance Companies that conform to the CICs Super Visa for Parents and Grandparents Program. They advise that you keep the following tips in mind before applying for a super visa as it is mandatory to purchase a Canadian insurance at the time of applying for a visitor visa under super visa category:

The coverage must be for a minimum of $100,000
The policy must have a minimum duration of one year.
Refunds will be provided if your parents or grandparents are unable to obtain a Visa for Entry to Canada.
If your parents or grandparents decide to leave Canada before one year, they can get a refund on the unused balance
Plans are available that COVER PRE-EXISTING CONDITIONS as well as those that DO NOT COVER PRE-EXISTING CONDITIONS. The plans that cover pre-existing conditions only do so for those that are steady. Steady means that there is no change in medication, no pending tests from the doctor, no information from the doctor that anything has changed with respect to their pre-existing health condition.
If you decide to stay for more than one year, then you will need to purchase a new policy 8 days before the expiry of the old policy.
For more information about super visa insurance here http://www.punjabinsurance.ca/super-visa-insurance
Mr. Sandeep Ahuja, President Operations, Punjab Insurance is quite geared up with this new development. He said, 'Those individuals who plan for a secured future of their loved ones and foresee the difficulties of financial crisis in times of uncertainties in life always plan and purchase the right insurance products suitable for their needs. They state that they are honored to have the opportunity to help these individuals today, as they plan for tomorrow.'
For more details on life insurance click here http://www.punjabinsurance.ca/canada/life-insurance
About Punjab Insurance Inc
Punjab Insurance Inc., was established in late 2006, as a company that provides life insurance, critical illness insurance to all Canadians, with a focus on South Asian Communities. Since its inception the company has grown many folds, providing insurance & investments solutions with the support of its member agents. We started this company, and gradually joined by its management team, which have provided exceptional support in the growth of this company.
For more information, visit http://www.PunjabInsurance.ca, or contact: 1-888-9PUNJAB