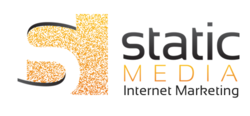 The Internet is a very powerful tool for businesses, allowing them to seek a new audience and potential customers.
Salt Lake City, UT (PRWEB) August 03, 2012
It is no surprise that the internet is slowly taking over the way business conduct their business. The internet is the quickest way for potential customers to find a business and make contact with them. It is a way for a business to showcase their items and provide service on a completely different level. Owner Dan Edmund states "The Internet is a very powerful tool for businesses, allowing them to seek a new audience and potential customers."
Below are some simple ways to improve an Internet marketing presence:

Create a Website: This one seems self-explanatory but a website needs to be search engine friendly by effective SEO methods for it to make a difference to your business. In addition to on-site SEO optimization, the website needs to be unique, diverse, and creative, but it requires specific things for the search engines to even recognize it.
Write a Blog: This is a great way for potential clients to hear about new specials, products, or promotions. A lot of blog owners will write about specific topics related to their niche explaining different concerns to customers.
Hire an Internet Marketing Company: The reason this one is close to the top of the list is because it is important to hire the expert to complete the task. If a person wants their car fixed and knows nothing a bout cars, they plan to take it to the mechanic that specializes in their car. In the same way, an Internet Marketing company knows every aspect of how to help a person dominate their competitors online. This will allow a business owner to focus on providing service to their clients and nothing else.
Create Backlinks: Sometimes the best way to think of SEO is a popularity contest. Search Engines will look to see how 'popular' your website is in order to rank it. Some of the ways they determine this are age of the website, backlinks to the website, and content. Some backlinks that are important include social bookmarking, press releases, blog posts, article submissions, and directory submissions.
About Static Media
Static Media is a comprehensive Utah SEO and search Internet marketing firm located in Sandy, Utah. Their focus is driving traffic and conversions to their client's websites through the methods of search engine optimization (SEO), pay-per-click (PPC), social media marketing and other forms of Internet marketing. Clients range from small business owners to large national companies.
To learn more about Internet marketing such as SEO, PPC and social media, please contact:
Erica Hatch
800-894-7265
erica(at)staticmedia(dot)com