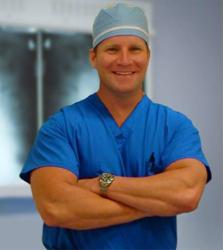 PALM BEACH, FL (PRWEB) August 03, 2012
Dr. Ryan W. Simovitch, MD, leading orthopedic surgeon in Palm Beach, Florida, is the newest member of the elite Haute Living Haute MD Network. An exclusive invitation-only group, the doctors representing the network are at the pinnacle of their industries. Dr. Simovitch was handpicked for his exceptional skill in trained shoulder surgery. Haute Living Magazine will feature Dr. Simovitch as an exclusive Haute MD.
###
About Haute MD Network
The exclusive Haute Living Haute MD Network is made up of the most prestigious doctors across the US. Doctors are revered and invited for their skill in one of nine specialties: Breast, Face, Smile, Nose, Skin, Body, Bones, Hair, and Lasik. The Haute
MD blog is frequently updated with groundbreaking news, trends and events in the industry, and is the ultimate source for finding the best doctor in your area. Visit http://www.hautemd.com today.
About Dr. Ryan W. Simovitch
Hailed South Florida's Premier Board Certified Fellowship Trained shoulder surgeon, Dr. Ryan W. Simovitch is affectionately called the doctor's doctor. Through hard work, tireless patient care and exceptional skill, he has been able to build a practice that has resulted in a broad referral pattern from Florida, South America and the entire continental United States.
Dr. Simovitch is currently the provider of consultative care for two Major League Baseball teams. He has a passion and dedication that is unrivaled, and his patients are consistently satisfied with their care. Currently practicing full time, Dr. Simovitch serves as the President of PBOI, a 14-surgeon orthopedic group that offers fellowship trained surgeons in all orthopedic subspecialties. He is a strong believer that a patient's first shoulder surgery should be their last, so it should always be done right the first time.