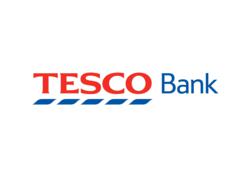 (PRWEB UK) 6 August 2012
Next week, Tesco Bank extends its range of banking services with the launch of mortgages.
Tesco Bank mortgages, which will be available from Monday 6 August, combine great rates with competitive fees to suit customers, whether they are remortgaging or buying a new home.
As a unique feature, Tesco Clubcard holders will be rewarded with Clubcard points as they repay their mortgage, and will collect one point for every £4 on their monthly mortgage repayments*.
Philip Clarke, Chief Executive, Tesco said: "Customers want choice in banking from a brand they know and trust to deal with them fairly. The launch of Tesco Bank mortgages is a major milestone towards offering Tesco customers a full retail banking service."
Benny Higgins, Chief Executive of Tesco Bank, commented: "Entering the mortgage market is a significant step in broadening the products we offer to Tesco customers. With a focus on serving Tesco customers for the long-term, we will take responsible lending decisions and have developed a mortgage business to meet our customers' needs now and into the future.
"We begin as we plan to go on - launching a product for Tesco customers designed to meet their expectations of value, customer service and reward."
The Tesco Bank mortgage product range includes two, three and five-year fixed rate mortgages, and a two-year base rate tracker. Rates start at 3.19% (2 year fixed, maximum LTV of 70%) and Tesco Bank offers mortgages up to a maximum of 80% LTV. All products will move onto the Tesco Bank Standard Variable Rate** at the end of the initial fixed or tracker rate period. There is a flat booking fee of £195 on all products and customers can choose between a £0 or £800 product fee option to suit their needs. Early Repayment Charges apply during the initial rate period.* (See the attachment Early Repayment Charges table)
The launch range of products has been developed to be flexible and straightforward:

All of the products provide customers with the flexibility to make regular or lump sum overpayments of up to 20% of the outstanding balance each year during the initial rate period, without having to pay an Early Repayment Charge.
Customers opting for a tracker mortgage can take advantage of a 'switch and fix' facility that allows them to move to a fixed rate if they require greater financial certainty.
Customers can apply for two payment holidays per year. ***
Those remortgaging will benefit from free standard legal and valuation services.
Andrew Hagger of Moneynet welcomed Tesco Bank's entry into the mortgage market. He commented: "Consumers should benefit from the extra competition that Tesco Bank will bring to the mortgage sector as it battles for new business with the established high street lenders.
"Tesco Bank already has a solid reputation for good value personal finance products, frequently appearing towards the top of the best buy tables in the savings, personal loan and credit card markets.
"The combined mortgage package of competitive rates, flexible product features plus the ability to earn rewards is likely to appeal, particularly to the millions of loyal Tesco Clubcard customers."
For more information on mortgages, please visit http://www.tescobank.com from Monday 6 August.
For media enquiries, please contact :
George Gordon, Tesco Bank: Tel. 0131 4791351, George(dot)Gordon(at)tescobank(dot)com
Adam Treslove, Tesco Bank, Tel: 0131 479 1345, Adam(dot)Treslove(at)tescobank(dot)com
Jane Padgham, Fishburn Hedges, Tel: 020 7839 4321, tescobank(at)fishburn-hedges(dot)co(dot)uk
Notes to Editors:
1. About Tesco Bank Mortgages
Tesco Bank mortgages are available online or by phone between 8am-9pm Monday to Friday, 9am – 4pm Saturday, from our UK based customer service team. Contact details will be available on Monday from Tescobank.com
Tesco Bank mortgage products may be withdrawn or changed at any time.
All Tesco Bank mortgages are subject to a non-refundable booking fee and a product fee may apply depending on the product selected. Except for standard remortgages, a valuation fee applies.
Tesco Bank mortgages provide another way for Tesco customers to regularly collect Clubcard points. The table below shows how a Tesco Bank mortgage and Clubcard Credit Card customer can collect points worth over £250 a year if exchanged for travel, days out, eating out and treats for the family.* (See the attached Tesco Bank mortgage and Clubcard Credit Card customer table)
(1) Council of Mortgage Lenders: average UK monthly mortgage repayment, £759, at 31/05/2012.
(2) Tesco Bank: average monthly Clubcard Credit Card customer spend with 30% of all spending at Tesco
Clubcard points will be received within 3 months of payment. The Clubcard scheme is administered by Tesco Stores. Tesco Stores is responsible for fulfilling the points.
Points are not collected on any fees or charges paid separately from monthly payments.
Points are also collected on overpayments, but not on any overpayment made to pay off the mortgage in full.
** Standard Variable Rate currently 4.24%
***A payment holiday allows the customer to miss a single monthly payment. A maximum of 6 can be taken over the term of the mortgage.
2. About Tesco Bank:
Tesco Bank is the UK's largest supermarket bank.
Our customers hold 6.5 million accounts and policies with us.
We opened for business in 1997 and since 2008 have been owned by Tesco PLC.
We now have over 3000 staff based in Edinburgh, Glasgow and Newcastle.
For the year ending February 2012, Tesco Bank made a base line profit of £203m - up 29% from the year before.
Our aim is to be the financial services provider of choice for Tesco customers by giving them good service, great value and by rewarding their loyalty for shopping at Tesco.
Tesco Bank offers a popular range of simple personal banking products.
Our Mortgage offer:

Competitive rates with a range of fees for all customers.
A 'Switch & Fix' option on all our trackers.
Customers to earn Clubcard points - 1 point for every £4 on repayments.
Customers have the option to make overpayments of up to 20% of the outstanding balance each year, during initial rate period, without having to pay an Early Repayment Charge.
Customers can switch between online and telephone applications and receive text message updates on the progress of their application
Tesco Bank products and services are available online at tescobank.com and by telephone from our UK-based service centres.
We aim to be a valued part of the communities we operate in.