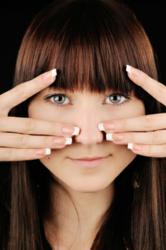 By 2020 another 100,000 people will go blind, yet 50% of them are preventable
(PRWEB UK) 5 August 2012
Vitaday is launching an eye health awareness campaign and is offering to help pay for the cost of eye tests in order to increase early detection. Under its campaign "Don't Lose Sight of Your Independence" a £5 contribution to the cost of an eye test will be set aside every time a customer purchases Vitaday's Premium Lutein Eye Support Supplement. Regular purchase for two years could mean a contribution of £120 towards the cost of an eye test.
According to the Royal National Institute of Blind People, 2m people in the UK have sight problems, and this is increasing by 100 people a day. By 2020 another 100,000 people will go blind, yet 50% of them are preventable.
In June at the UK Vision Strategy conference, a tsunami of sight loss was predicted by 2050, with people suffering from sight loss set to double by then. Lesley-Anne Alexander, Chair of UK Vision Strategy and Chief Executive of Royal National Institute of Blind People said "Looking after your eyes by having regular checks is just as important as monitoring your blood pressure or paying a routine visit to the dentist… Whatever your age or health situation, if you haven't had your eyes checked recently, take action now and you could well prevent sight loss problems in later life."
According to Nick Astbury, Chair of VISION2020 UK and an ophthalmic surgeon, over half of all sight loss in the UK can be avoided if it is picked up early and treated.
Des Swan, co-founder of Vitaday explained "When we heard that over half of all sight loss cases are avoidable if picked up early and treated, we thought Vitaday could help by raising awareness of the importance of early detection and regular eye tests. But we wanted to do more to encourage our customers to heed the advice. So we are incentivising consumers of our Premium Lutein Eye Support supplement to take an eye test regularly by helping to pay for their eye test."
Vitaday is a premium vitamin and mineral supplement ecommerce brand with all products manufactured in the UK. Its philosophy includes a commitment to social responsibility. Its website states it wants to give back by supporting health awareness programmes of government and NGO's in any way it can.
Vitaday has made the scheme as simple as possible for customers to make their claim. There is no tie up with any eye specialists or other commercial organisations, and the customer can decide to have an eye test anytime it is suitable for them.
"We don't want to influence the relationship between our customer and their eye specialist in any way. That is up to them. When they take an eye test, all they have to do is provide proof that a test has been performed and we will make the payment," Swan explained.
Vitaday's premium lutein eye support formula combines some fabulous nutrients specially formulated to support healthy eyes and vision. 3 capsules include 11mg of lutein, 56mg of bilberry extract, 60mg of quercetin, 150mg of ginkgo biloba, beta carotene, n-acetyl-l-cysteine, alpha lipoic acid, lycopene, 150mg of vitamin c and 125 mg of vitamin e.
Vitaday's premium lutein eye support supplement is a high quality formulation that normally retails at £29.50. As a further incentive to promote this initiative, Vitaday has reduced the price to £22.50, and will leave that price in place until the week ending Sunday October 14th to coincide with World Sight Day on Thursday October 11th.The intention of the day is to raise awareness and to focus global attention on blindness, visual impairment and rehabilitation of the visually impaired.
"If our efforts save the sight of just one of our customers, it will be a success. More people are afraid of going blind than getting cancer, yet we sometimes take it for granted. Our product will help support good eye health but early detection is key so we have to get that message across as well," Des Swan concluded.
Des Swan
August 3rd 2012 at 15:29
Contact Des Swan at desmondaswan(at)gmail(dot)com or 0844 544 7796