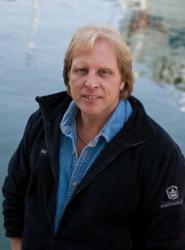 "From one coastal fishing community to another, we're thrilled to host Captain Sig Hansen in South Florida," said Michael J. Broderick, director of marketing and promotions for Seminole Casino Hollywood.
Hollywood, FL (PRWEB) August 03, 2012
Seminole Casino Hollywood, South Florida's original place to play, is offering players, fishing fans and followers of reality TV a rare opportunity to meet and greet Captain Sig Hansen of Discovery Channel's Deadliest Catch on Saturday, Aug. 25 from 6 – 10 p.m. Fans will have a chance to take a photo with Hansen and receive an autographed picture for free.
The son of a Norwegian fisherman, Hansen began fishing at age 14. His father came from a long line of fishermen and was one of the first to develop the King Crab industry in Alaska. While still in high school, Sig served as a deckhand on a salmon gillnetter and joined his father aboard the family boat Northwestern which worked the crab fisheries in Alaskan waters.
After high school, Hansen took up fishing full time, spending many months every year in Alaska. At 22, he was enough of a veteran to serve as a relief captain on the Northwestern. Four years later, he became the boat's full-time captain and one of the youngest ever to take command. From his earliest years at the Northwestern's helm, Hansen has known that his position in the captain's chair depends completely on results. Bring home the catch or go back to being a deckhand.
Hansen is a hard-driving captain who can push himself and his crew to work grueling hours under extreme conditions. Under that tough exterior, however, lies a fatherly and compassionate man who puts a premium on family responsibility.
For nearly two decades, Sig Hansen has seen to it that the Northwestern is one of the Alaskan crab industry's top producers. Hansen considers this performance essential, but he'll tell you that a greater accomplishment by far is the lack of any major accidents onboard the Northwestern. The best captains bring home the catch -- and boat and crew -- safely.
Deadliest Catch, the show that chronicles the real-life perilous adventures of five Alaskan King Crabbing boats in the Bering Sea, recently celebrated its 100th episode.
"From one coastal fishing community to another, we're thrilled to host Captain Sig Hansen in South Florida," said Michael J. Broderick, director of marketing and promotions for Seminole Casino Hollywood. "As a good friend of Sig's for over four years, I have been fascinated by his stories and I am sure our guests will be, too. He was absolutely elated to come to South Florida to meet his fans. As one of the friendliest, hardest-working, most genuine celebrities on TV, today, Sig's appearance is sure to be an informative and compelling addition to our successful reality star showcase series."
Group passes are required to meet Captain Sig Hansen and will be available starting at 5 p.m. at the Player's Club. Must be 21 and older and a member of the Seminole Player's Club to participate in the meet and greet.
About Seminole Casino Hollywood
Seminole Casino Hollywood pioneered Indian gaming when it opened as the country's first large stakes bingo hall in 1979, eventually expanding with gaming machines and poker. It is now home to over 1,250 state-of-the-art slot machines such as Diamond Lotto, the Seminole exclusives Super 6 Lotto, Grease and Michael Jackson King of Pop, plus hot titles including Sex & the City, Wizard of Oz, Lord of the Rings, Wheel of Fortune and Monopoly; a non-smoking 10-table poker room featuring free drinks and no-limit high stakes games 24/7; table games including Three Card Poker, Spanish 21, Mini-Baccarat, War, Ultimate Texas Hold 'em and Pai Gow Poker and a high stakes bingo room. Seminole Casino Hollywood also features a full service bar, two delis, and an all-you-can-eat buffet restaurant open for breakfast, lunch and dinner. Seminole Casino Hollywood is located at 4150 North State Road 7, Hollywood FL 33021, just north of Miami and south of Interstate 595. For more information, please call 1-866-2CASINO or 954-961-3220 or visit http://www.seminolehollywoodcasino.com or http://www.facebook.com/SeminoleCasinoHollywood . Follow us on twitter at @SemCasinoHolly .