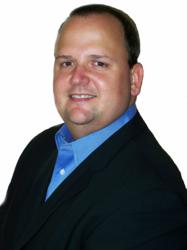 "I have known Rob for well over a decade and have always been impressed with his ability to work with complex client issues and most importantly provide a very high level of service to each and every one of his clients." - Adriel Tam, Co-President
Seattle, WA (PRWEB) August 13, 2012
Viridian Tax and Accounting is proud to announce that Rob Lane has joined effective immediately as shareholder and partner to the company.
Mr. Lane, most recently, leaves Moss Adams where he was responsible for handling complex tax and estate planning issues. He has been in various positions with Deloitte & Touche, Merrill Lynch, and Bank of America to name a few.
Mr. Lane grew up in nearby Forks, WA and earned his undergraduate degree from Loyola Marymount University. He then went on to get his MBA and JD at Gonzaga University and finally his Masters in Taxation at the University of Washington.
"I have known Rob for well over a decade and have always been impressed with his ability to work with complex client issues and most importantly provide a very high level of service to each and every one of his clients. I am delighted that Rob will be joining our team and bringing his particular skills and capabilities to our clients." Adriel Tam, Co-President
Viridian Tax and Accounting specializes in tax preparation, planning, and accounting for individuals, companies, and estates.