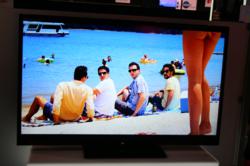 Not surprisingly the 32 inch size range continues to be hot with the economic weakness we're seeing
Atlanta, GA (PRWEB) August 10, 2012
CEAG's Wiley and Burden predict some of the hottest TVs for the fall season and running into Christmas. "Not surprisingly the 32 inch size range continues to be hot with the economic weakness we're seeing," reports Wiley. "There is some hesitation from the consumer so the smaller TVs are going to be hot again this fall. One trend we see though is that people want a better brand like Samsung, Sony or Toshiba in their small TV. They want it to last them."
The TV the company projects to be the top seller this fall is the Samsung UN32EH4000 for which they comment, "This TV is at the right price point and has the perceived higher quality of both Samsung and LED backlighting. It's priced right for the market this year at around $325."
"Vizio TV models will sell well in some of the wholesale outlets like Costco and Sam's Club," states Burden. Another model the company projects to be a top 32" seller is the Sony KDL32BX330. "The Sony KDL-32BX330 also has that perceived higher value of the Sony brand though it is a 60Hz CCFL flourescent backlit panel. It's a decent performer overall."
About CEAG Inc.
Consumer Electronics Advisory Group Inc. operates several premier buying guide websites, including plasmatvbuyingguide.com, lcdtvbuyingguide.com, and 3d-tvbuyingguide.com among others. Online since 1999, the company provides objective and thoroughly researched information through professional reviews performed by seasoned reviewers. Editors Robert Wiley and Jack Burden have been reviewing televisions since the first commercial plasma TVs hit the market in year 2000. ISF calibrator John Wirtz has been calibrating televisions professionally for 10 years. The company adheres to strict testing guidelines using the highest caliber equipment. Company web sites have more than 15 million unique visitors each year in the fast growth consumer electronics industry.