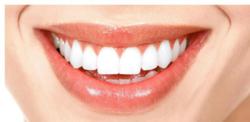 Columbia, SC (PRWEB) August 06, 2012
Columbia Dental Care, a trusted dental practice in Columbia, South Carolina, recently announced that they are now accepting new patients. The dental care team at Columbia Dental Care is led by Dr. John P. Kleitches, DDS, who has over 30 years of experience in family dentistry.
Columbia Dental Care, which offers complete restorative and cosmetic dental services, including partials, cavity fillings, teeth whitening, teeth cleaning and extractions, has developed a solid reputation for providing caring, professional dentistry in the Columbia community.
"Dr. Kleitches is the most caring and professional dentist I have ever gone to," said a Columbia Dental Care patient. "He takes his time to discuss what he's doing and always makes sure that I'm comfortable. The staff is always very friendly and helpful."
In addition to being a regular family dentist, Dr. Kleitches also performs cosmetic dentistry, which provides cosmetic treatments for the patient's teeth, gums, or bite. Common types of cosmetic dentistry include reshaping, whitening, and veneers. Reshaping involves adding an enamel-like material to the surface of a tooth. The material is then sculpted and shaped to improve the appearance of the tooth. Whitening is a process that gets rid of discoloration or stains on teeth. The professionals at Columbia Dental Care can bleach or treat teeth to bring out the whiteness. Veneers are porcelain laminates that are custom made for a patient's teeth and are individually applied to the surface of each tooth.
Columbia Dental Care offers same day emergency services and accepts Medicaid and most major insurance plans. They are open Monday through Friday from 8:00 a.m. until 5:00 p.m. For complete information about the comprehensive selection of dental services that Columbia Dental Service provides, visit their website at http://www.columbiadentalcareforestacressc.com.
About the company:
Columbia Dental Care provides quality and professional dental care for the entire family. Whether it's cosmetic, preventative, or emergency dental care, they can help. Their dental team and professional staff office staff are personable and caring. Columbia Dental Care is prepared to address their patients' concerns and answer any questions they may have regarding their dental health. For more information visit their website at http://www.columbiadentalcareforestacressc.com.