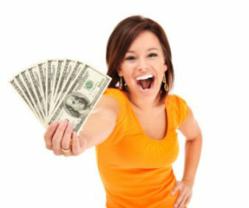 Life does not follow paycheck schedules and we understand that. We've partnered with lenders who focus on offering loans to people with bad credit. We can match people with good credit to lenders as well.
(PRWEB) August 04, 2012
Recently announced loan matching platform, BetterLoanFinder.com, offers consumers lending solutions for bad credit, no credit and good credit. The company connects consumers to the biggest network of lenders. These lenders operate nationwide, 24 hours a day and 7 days a week. The service is free, secure and easy to use.
Life is unpredictable – family gets sick, cars break, pipes leak. No matter if one follows a budget or does not, anyone can come up short at the end of a month. That is the reason BetterLoanFinder.com was created, to help people through the lean times. The company is not a lender. It connects consumers with a vast network of creditors, who compete for business and ultimately offer the best loan options to customers.
A spokesperson of the company, explains how the service works: "Once an applicant submits a short loan application form, several lenders will compete for his or her business. Keep in mind that if you do not like the loan offer you are getting, you can just cancel the application – our service is no obligation. To complete the application takes less than five minutes and approvals are almost instant."
To qualify for a loan one must meet these four requirements:
Have a job for at least the last 90 days
Be 18 years old or older and a citizen or a permanent resident of the United States
Make at least $1,000 per month
Have a bank account in good standings
The spokesperson counties: "The true beauty of our platform is that one's credit score does not affect his or her ability to get a loan. Bankruptcy, bounced checks, charge offs or other credit issues do not have an impact on getting matched up to a lender in our service. However, with a good credit score, interest rates are lower."
Payday loans and cash advances are becoming popular ways to pay for unexpected events. Money from the loan is used at one's discretion. Consumers use these loans to pay off bills, to celebrate a special occasion or even to go on a vacation.
About BetterLoanFinder.com:
The company is not a lender; it does not provide loans to consumers. This new website connects borrowers and lenders. The company's business mission is to educate consumers, offer loans at competitive rates for both bad credit and good credit applicants and to adhere to the state's laws and regulations.
To learn more about the service or apply for a loan visit http://www.BetterLoanFinder.com/