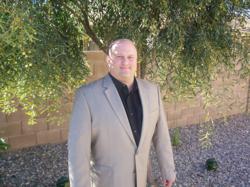 Glendale, AZ (PRWEB) August 06, 2012
Todd Carmack recently joined The Society for Financial Awareness (SOFA), a nonprofit speaker's bureau for financial literacy. SOFA and Mr. Carmack both have a mission and passion to end financial illiteracy in America.
As member of SOFA Mr. Carmack will be enabled be educate his community by providing free financial education to the public in the form of seminars and workshops to local businesses and organizations. With this education Mr. Carmack and SOFA hope that the participants will gain confidence on how to control their own finances.
Before joining SOFA, Mr. Carmack has been the financial serves for 15 years. Mr. Carmack is currently working at Cornerstone Financial where he provies wealth management, college funding, and insurance to the Phoenix metropolitan area. Mr. Carmack along with his nonprofit educating service has been supporting the Rotary International, a worldwide service organization, for years.
The Society of Financial Awareness (SOFA) is a non-profit organization that has a commitment to eliminate financial illiteracy, enlighten the public through financial education and empower individuals to take charge of their finances. SOFA's end all vision is to have financial education in schools, workplaces and communities across the nation. Staring with the adolescents to adults, SOFA will ensure that people will never be financial lost again.
To schedule a free seminar, workshop or to get more information on Mr. Carmack contact at tcarmack(at)hotmail(dot)com or at 623-251-1574. For more information on The Society for Financial Awareness (SOFA) go to Sofausa.org, facebook.com/SOFAUSA, email kpayne(at)sofausa(dot)org or call 858-268-7091.