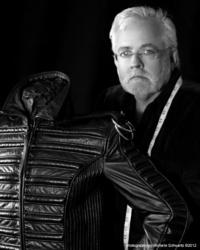 When you worked with him, you couldn't wait to get there and you didn't want to leave when you got done … it was hard to imagine anyone that projected fashion and style any better.
Houston, TX (PRWEB) August 06, 2012
From actress Kate Winslet becoming the new face of St. John Knits, to Louis Vuitton summoning the legacy of Muhammad Ali as part of its Core Values campaign, top designers understand the power of the celebrity endorsement. Today, Rodeo Drive Resale, premier retailer of luxury designers, highlights a few famous faces and their past, present and future impact on popular fashion.
At the peak of his career, there was arguably no greater style tastemaker than Michael Jackson within the world of entertainment; years after his death, his influence on popular music and fashion remains.
Costume designer Michael Bush, who, alongside late partner Dennis Tompkins, helped craft several of Jackson's signature looks, said the star symbolized everything that was right about popular fashion.
"When you worked with him, you couldn't wait to get there and you didn't want to leave when you got done," Bush told the Associated Press. "It was hard to imagine anyone that projected fashion and style any better."
Unlike many celebrities who readily enjoy the spoils of free designer clothing in exchange for red carpet promotion, Bush said Michael opted for a style that influenced the influential. His plan worked: Even today, stars such as Kanye West, Justin Timberlake and Lady Gaga have donned outfits reminiscent of the music icon's elaborate pieces. Fashion house Balmain has released military-style jackets that could have been pulled straight from the late singer's closet, with Christophe Decarnin, former designer of Balmain, noting Jackson's style as a source of inspiration.
"Michael's concept was, 'I want the fashion designers in the world, the big conglomerates, I want them to copy me. I don't want to wear what's out there. I want to push my individuality, and being that my music is me, my look should be me,'" Bush said.
Bush explores his work with Jackson and shares colorful photos of his legendary outfits in the new book, "The King of Style: Dressing Michael Jackson."
While Jackson's larger-than-life wardrobe was a masterfully planned trek toward fashion history, Kate Hudson recently revealed her less ambitious approach toward clothing. The 33-year-old actress, set to return as the face of Ann Taylor fall 2012, admitted to being somewhat of a fashion flowerchild.
"I definitely have more of an easy style," Hudson said in her interview in which she discussed her carefree look. "I hate the word bohemian, but it sort of is."
Hudson, daughter of Oscar-winning actress Goldie Hawn, said despite an unconventional approach to fashion, she owns an impressive collection of pieces from high-end designers, one she hopes to keep in the family.
"I archive a lot of my pieces — from when Stella (McCartney) was at Chloe and Tom Ford at Yves Saint Laurent and Gucci," she said. "My mom never kept her clothes. She was big into (Azzedine) Alaia clothes and she didn't keep them! She also had Ossie Clark dresses from the '70s, and I never got to wear them, so I decided when and if I have a little girl in my life, maybe she'll be into them and want to go into my closet someday."
Celebrity influence on fashion is hardly limited to the unveiling of next season's clothing line or the arena theater concert stage. Musicians and cinema stars can unwittingly influence how fashion lovers spend their money by simply living their "normal" lives. For example, actress Katie Holmes has seen Holmes & Yang, her upscale line of women's fashion, fly off of shelves in the wake of her split from Tom Cruise.
Although it has been available at Barneys New York for several years, Holmes & Yang is expected to be a top draw next month during New York Fashion Week.
"Every editor will be at the spring 2013 Holmes & Yang showing this September," Emmy Award-winning stylist told David Zyla FOX411's Pop Tarts column.
Holmes told the New York Times her fashion line was specifically designed for women on the move.
"We know that women are on the go and do a lot of different sorts of things all in one day. Hopefully, [Holmes & Yang] helps to provide them with some confidence in attacking all those different roles."
Rodeo Drive Resale (shopRDR.com) has built a reputation of providing amazing deals on handbags, clothing and accessories from the top designers of upscale fashion. The company offers a 100% guarantee of authenticity on each item sold, and works daily with a network of clients looking to buy, sell, or for consignment of their luxury goods. ShopRDR.com loves high-end fashion, and believes finding a high quality, classic piece should be an easy, enjoyable -- and most importantly -- hassle-free shopping experience. For the finest in Louis Vuitton, Chanel, Prada, Gucci, St. John Knits, Christian Louboutin, Tiffany & Co. and more, visit RDR online at http://www.shopRDR.com or call 1-888-697-3725.
Also find shopRDR at:
Facebook: facebook.com/shopRDR
Twitter: twitter.com/shopRDR
YouTube: youtube.com/ shopRDR
Pinterest: pinterest.com/shopRDR
Rodeo Drive Resale (shopRDR.com)
1-888-697-3725
service(at)shopRDR.com