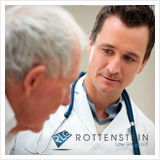 New York (PRWEB) August 03, 2012
The Japanese drugmaker Takeda this summer resubmitted its application for FDA approval of its alogliptin-pioglitazone combination, a treatment for type 2 diabetes, in reaction to a "complete response letter" from the FDA dated April 25, 2012, according to a July 30, 2012, article in the publication BioSpectrum.
"A complete response letter means that the agency has finished reviewing an application, but questions remain that preclude final approval," a July 30, 2012, article on the Drug Store News web site explains.
Takeda's resubmission of its application for FDA approval of the alogliptin-pioglitazone combination drug included "updated postmarketing data from outside the US," according to the BioSpectrum article. That article goes on to quote Dr. David Recker, a Senior VP at Takeda's Global Research & Development Center, as having stated: "Takeda believes the information included in the NDA resubmissions for … the fixed-dose combination alogliptin and pioglitazone will address the Agency's request for additional data, and these investigational therapies remain a top priority for the company."
As the advocate of people who claim they suffered serious injuries as a result of having taken Actos, which is known generically as pioglitazone, the Rottenstein Law Group is concerned that Takeda's resubmission will result in the company receiving FDA approval for its combination alogliptin and pioglitazone type 2 diabetes therapy. A recent analysis of data at the University of Alberta School of Public Health showed that Actos raises the risk of bladder cancer by 22%.
The Rottenstein Law Group urges anyone who has suffered adverse side effects from Actos or any other prescription medication to speak to a qualified personal injury lawyer as soon as possible. The firm maintains an Actos Lawsuit Information Center at http://www.rotlaw.com/takeda-actos/. The page has features that allow for easy sharing, including links for automatic posting on Facebook and Twitter, specifically to enable visitors to spread the word about the dangers of Actos. (Attorney advertising. Prior results do not guarantee a similar outcome.)
About THE ROTTENSTEIN LAW GROUP
The Rottenstein Law Group is a New York-based law firm that represents clients nationwide in mass tort actions. The firm's founder, Rochelle Rottenstein, has more than two decades of experience as a lawyer. She compassionately represents clients in consumer product injury, mass tort, and class action lawsuits.
Contact:
The Rottenstein Law Group, LLP
Rochelle Rottenstein, Esq.
321 W. 44th Street
Suite 511
New York NY 10036
(212) 933-9500 (office phone)
(212) 933-9980 (facsimile)
rochelle(at)rotlaw.com
http://www.rotlaw.com
###