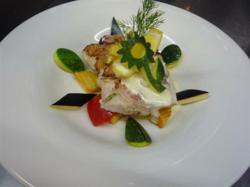 "Being a company run by gluten-free people, Gluten Free Cruises understands the importance of having a ship that is completely free of gluten cross-contamination, while providing gourmet meals and baked goods without compromise"
Corvallis, OR (PRWEB) August 06, 2012
A new experience for most Celiacs and Gluten Intolerant is truly gluten free travel. Leading gluten free advocates launch a new gourmet European food and wine cruise business for gluten free travelers.
Gluten Free Cruises will be offering their inaugural luxurious river cruise, sailing on the Danube from Budapest, Hungary to Vilshofen Germany in May 2013. Experienced travel agent, Lynda McHenry; Gluten Free RN, Nadine Grzkowiak RN, CN; top gluten free chef and cookbook author Jules Shepard, and Director of Nutrition at Schar USA, Ann Roland Lee MSEd, RD, LD, have combined their expertise to create a opportunity for Gluten free travelers to enjoy the sights and tastes of Europe worry-free.
This departure is unique because the ENTIRE sailing is gluten free with careful attention paid to cross-contamination for Celiacs and Gluten intolerant. Gluten Free Cruises has chartered the complete May 22, 2013 departure of the AmaPrima and is arranging new menus, a clean kitchen, and for all food service to be completely gluten free. Gluten Free Cruises will provide true peace of mind about the food being served, freeing passengers to enjoy a wonderful vacation.
Gluten Free Cruises' charter on AMA Waterways' brand new AmaPrima will take cruise customers on a 7 night Sailing from Budapest to Vilshofen. Aboard this deluxe, state of the art, 164-passenger ship, passengers will take in breathtaking scenery, historic tours, gluten free culinary delights prepared by exceptional chefs and bakers, and wine from Europe's greatest wine regions. For the first time, vacationers can enjoy a truly gluten-free cruise with first class food and free flowing red and white wines from Europe's most celebrated regions, all from a gluten free kitchen. It is finally possible to enjoy a relaxing and beautiful vacation without having to plan the whole trip around the next meal.
Shore excursions throughout the tour include stops in picturesque Budapest, Bratislava, Vienna, Durnstein, Melk, Linz, Passau, and Vilshofen. Offship activities (not guaranteed gluten free) include concerts, city walks, wine tastings, guided bike tours, and an "Oktoberfest".
"Being a company run by gluten-free people, Gluten Free Cruises understands the importance of having a ship that is completely free of gluten cross-contamination," says Lynda McHenry. " Customers can step aboard and experience 'floating luxury'- feasting on delicious local cuisine prepared by exceptional chefs. This sailing has been carefully designed as a food, wine, and cultural tour without compromise!"
Cruising dates for this trip are May 22 – 29, 2013. Cruise prices start at $2,899 plus $147 port charges per person, based on double occupancy, and include a 7-night cruise, gourmet gluten free dining, wines and soft drinks with dinner, shore excursions, on-board: lectures, cooking demonstrations, music, other entertainment, and much more. Airfare, insurance, transfers and gratuities are additional. An optional 2-night post-cruise stay in Prague is available at the rate of $569 per person, based upon double occupancy. Space is limited and subject to availability.
More information available at http://www.GlutenFreeCruises.com
About Gluten Free Cruises:
Gluten Free Cruises offers Gluten Free Luxury travel without compromise! Escape, Explore and Enjoy is the goal, accomplished by chartering and outfitting river cruises to be completely contamination free. Founded by a team of Gluten Free experts, combining travel, medical and culinary expertise, GF cruises will provide unique, worry-free travel opportunities for Celiacs and Gluten intolerant travellers.
Lynda McHenry
Gluten Free Cruises
TF (888) 818-0963 Ph: 541 207 3743
mchenry.lynda (at)gmail.com