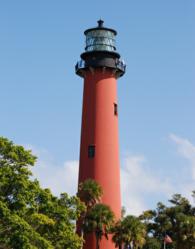 Waterfront Properties and Club Communities lists several seaside condos for sale in Jupiter, as well as Juno Beach homes for sale on the ocean.
Jupiter, FL (PRWEB) August 04, 2012
A recent survey by the American Institute of Architects found outdoor living spaces to be a "must-have" for homeowners, as more than half the architects queried said such spaces rapidly are increasing in popularity and have become the "great room" of the 1990s.
The ongoing trend of blending the indoors with the outdoors is prevalent in South Florida, which attracts homebuyers for many great reasons – the most common being the beautiful weather.
As famed songwriter Jimmy Buffett sings in "Boat Drinks" – "I gotta' go where there ain't any snow" and "I gotta' go where it's warm" – those eyeing property in the coastal community aspire to soak up the sun wearing board shorts and flip-flops.
It's the perfect place to do so. South Florida, and Palm Beach County in particular, have some of the most pristine beaches on the East Coast. Oceanfront homes in the northern part of the county capture the essence of beach living and offer endless views of sunrises, surf and sand.
Waterfront Properties and Club Communities lists several seaside condos for sale in Jupiter, as well as Juno Beach homes for sale on the ocean. The condos have breezy balconies, large sliding-glass doors and private paths to the beach, giving their owners optimum enjoyment of the primary reason they moved town – the weather.
Palm Beach County also has some of the best fishing on the East Coast, both offshore and inland. The inland waterways, estuaries, lakes and rivers make for challenging fishing amid a canopy of ecologically sensitive flora, including mangroves and sea grasses.
The Intracoastal Waterway, a haven for recreational boaters that runs the length of the county, leads to a network of canals and inlets that are great fishing holes. Homes for sale on the Intracoastal Waterway are an ideal investment for avid anglers and those who own boats.
For offshore enthusiasts, two inlets provide direct ocean access. They are in Palm Beach and Jupiter, and both are accessible via the Intracoastal Waterway.
Because so many homebuyers move to the area for the weather, they want houses with lots of outdoor space, or indoor space that combines with outdoor space to create a sense of openness. The screen porch, long a mainstay in old Florida-style ranch residences, has risen to a new level as construction has evolved from the 1950s and '60s.
Today's homes feature expansive outdoor living rooms with flat-screen TVs and decorative ceiling fans. Covered lanais with comfortable couches lead to oasis-like swimming pools with waterfalls and hot tubs. The summer kitchens are state-of-the art, with top-of-the-line appliances and large eating bars. Waterfront Properties' golf-course homes incorporate many of those features, as they open to lush fairways with manicured landscaping and shade trees.
For information about golf-course living, including BallenIsles homes for sale in Palm Beach Gardens or real estate at The Bear's Club in Jupiter, call 561-746-7272 or visit http://www.waterfront-properties.com.