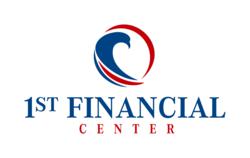 Transitioning to college is filled with daily life lessons including managing funds.
Sacramento, CA (PRWEB) August 06, 2012
Undertaking the transition from high school graduate to college student can be complicated. There are a number of adjustments and several new obligations. Transitioning to college is filled with daily life lessons including managing funds. 1st Financial Center wants to help make this transition less complicated and allow young adults to control their financial future.
Residing at Home is simple
There are many financial decisions that young adults do not participate in when residing at home. Parents or guardians stress about how much to spend towards housing, meals, debts, apparel as well as leisure activities. These concerns are seldom considered by young adults.
While attending college young adults are instantly required to manage these matters independently. Those who carelessly squander funds, will easily discover their finances to be tapped out in a short period of time.
Sensible money saving practices can make a significant impact on an individual's financial situation and future. Below are great tips and concepts to make one's own fiscal transition a whole lot easier.
Recognize Living costs
Create a list of required monthly costs to fully grasp exactly where money should go. Items such as rent payments, utilities, transportation, groceries, vehicle parking, school supplies, debt repayment, and student or activity costs fall into this category. Knowing exactly where funds need to go on a monthly basis will enable individuals to be able to create a discretionary fund and savings plan.
Have an Allowance
Produce an allowance intended for such things as entertainment, dining out, apparel, along with special purchases. Remain on budget regardless of how tight things get. It's never too soon to begin saving money. Even if it will be merely $20 a week, make an effort to place something aside in a savings account.
Manage Receipts
Keep bills, bank statements in addition to receipts all in one place. Organize them by month and category, for instance: rent, bills, and expenses. Store them in a secure location. Be sure to carefully review bank statements and keep ATM receipts.
Become Frugal
Seek out resourceful solutions to save money. Take into consideration carpooling, public transit or even enviro-friendly cycling as a way of transportation. Bring lunches and snack foods from home. Purchase text books and other supplies used whenever possible. Rather than paying a tutor, arrange a peer study group in courses that require additional assistance.
Understand Personal Debt Loads
Besides student loans, there are other ways in which students fall into debt. Credit card issuers target cash strapped students, the majority of whom tend to be inexperienced with unsecured debt.
When handled responsibly a credit card could be beneficial to possess. Virtually all purchasing online likely requires a credit card. Several creditors offer theft and fraud protection. Due to the fact many card issuers do not voluntarily offer fraud and theft protection without a fee, be sure to read the fine print of the agreement to find out if the creditor handles these safeguards for no fee.
It's advisable to keep a credit card intended for emergency situations or for big purchases such as books or a bicycle. Avoid the use of credit cards for day-to-day spending and leisure activities.
Be Aware of Identity Theft
Men and women are never too young to become a victim of identity fraud. In truth, young adults with minimal credit history make for perfect targets. Keep personal information protected.
Limit information published in online profiles to first name and last initial, gender and basic area of residence if this information is required. Social networking sites have grown to be havens for individuals trying to gain access to personal information.
Under no circumstances leave ATM or debit receipts behind, always take and place them in a safe location. Keep credit card numbers and pins confidential and only use them on trusted internet websites.
1st Financial Center advises young adults to follow these pointers to acquire financial freedom now and in the future. To find our more on how to reduce debt and resolve financial difficulties, contact 1st Financial Center at (888) 755-4096 or find them online at http://www.1stfc.com.