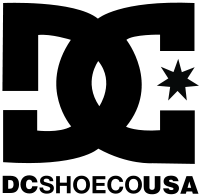 There the most technical and the most comfortable DC Shoes so and DC is making a big comeback.
Annapolis MD (PRWEB) August 04, 2012
DC is known for having one of the best skate teams around. The Team includes huge names like Mike Berra, Danny Way, Josh Kalis, Rob Dyrdek, and Chris Cole. This super star team is part of the reason DC Shoes sell so well. It is also because they have one of the best fitting soles in the industry. The new shoes at Pure Board Shop are the Mikey Taylor, the Centric and the Cole S Lite.
The Mikey Taylor's are brand new for this season. For the first time, Mikey Taylor and DC Shoes have collaborated to create a superb skate shoe. Built from the bottom up with a performance cup sole, Ortholite sockliner for comfort and support, and made with heavy duty Super Suede so these kicks last.
Josh Kalis' signature kicks are ill. Not sick, or infermed, but ill. Like, all this foam padding for comfort and support. All these insoles and engineered low profile airbag support. Put these kicks through the toughest conditions in whatever action sport that can be thought of, and they will laugh and say "bring it." These kicks laugh. That's how awesome they are.
The Coles S Lite is built with the professional in mind. Suede on the outside for maximum protection and durability, but also for maximum likability, which may not even be real word.
These new kicks from DC Shoes are built for skating and demand nothing less than the hardest impacts, the highest air, and a skater able to handle all that and more.
Pure Board Shop opened its doors on May of 2005. Its ease of access and parking make it a destination shop for riders and urban street ware fans alike. With their mix of products and variety in skate, snow, surf and exclusive streetwear and shoe brands Pure's customers extend far beyond their Annapolis location. Pure prides itself on making customer service its number one priority, with product knowledge and having the right product mix a close second. The store and the website feature an ever growing brand inventory such as Nike SB, Nike Snowboarding, Adidas skateboarding, Vans, Diamond, HUF, LRG, Neff, RVCA and The Hundreds, as well as a large selection of Sunglasses and other accessories. The shop also prides itself on having the largest variety of longboard equipment in the area; with brands like Land Yactz, Rayne, Caliber, Cult Wheels, Abec11 and many more. Pure puts on monthly skateboard jams/events in their local skateboard park as well as sponsors many longboard slide jams and races in the DC Metro Area.
Contact Pure at 410-267-7669 or visit them on the web at http://www.pureboardshop.com/blog