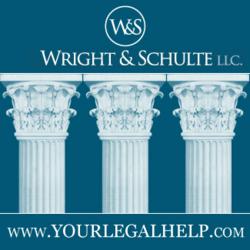 Wright Schulte LLC, a leading personal injury firm, is dedicated to the belief that America's legal system should work for the people. If you have contracted Legionnaires Disease, call today 1-800-399-0795
Dayton, OH (PRWEB) August 07, 2012
The national personal injury law firm of Wright & Schulte LLC reports today that U.S. District Judge Kent J. Dawson, U.S. District Court, District of Nevada, has granted Plaintiffs' Motion to Amend a complaint filed against the Aria Resort & Casino relating to the Legionnaires' disease outbreak reported at the Las Vegas Strip resort in the summer of 2011. In an Order dated July 27, 2012, Judge Dawson also rejected a motion by the Defendants to dismiss loss of consortium claims filed by some of the Plaintiffs. Richard Schulte, a partner with Wright & Schulte LLC, is serving as Co-Lead Counsel for the Plaintiffs in this litigation. (Case No. 11-CV-01360-KJD-CWH)
In July 2011, the Las Vegas-based Southern Nevada Health District reported on an outbreak of Legionellosis at the Aria Resort & Casino. The District investigated the Aria's water system and subsequently reported that the Aria water system was contaminated with Legionella bacteria. Plaintiffs filed suit asserting they were paying guests and business invitees at the Aria between April 24, 2011 and July 2, 2011, and availed themselves to the use of the shower, faucets, and other water systems in the hotel. Plaintiffs alleged they inhaled and ingested the water because it steamed and vaporized when it was heated. [southernnevadahealthdistrict.org/download/outbreaks/legionnaires-interim-report.pdf]
The Plaintiffs' original complaint was filed on August 23, 2011, followed by the filing of an amended complaint on October 28, 2011. Subsequently, Plaintiffs filed the present Motion to Amend Complaint in which they attached a proposed second amended complaint against three Defendants, Aria, Tutor Perini Corporation, and Tishman Construction Corporation of Nevada, that clearly identifies the citizenship of each plaintiff and defendant. Plaintiffs asserted claims of negligence against all Defendants and claimed punitive damages against Aria. Four Plaintiffs also asserted claims for loss of consortium against all Defendants.
Defendants opposed the second amended complaint on the grounds that Plaintiffs failed to assert complete diversity because the citizenship of each Plaintiff was not identified. The Defense also asserted that the second proposed amended complaint was prejudicial because it names several entities as defendants that had been dismissed or defendants the parties had agreed to dismiss. However, Judge Dawson rejected both arguments and granted the Motion to Amend, holding that that the active proposed amended complaint cures the defects complained of by Defendants.
Judge Dawson also rejected Aria's Motion to Dismiss Loss of Consortium Claims, finding that Plaintiffs' complaint sufficiently asserts they have lost intangible interests in their respective spouses. In refusing to dismiss those claims, Judge Dawson pointed out that Nevada recognizes a spouse's right to damages for loss of consortium, which covers a variety of intangible interests a spouse has in the welfare of their significant other.
Judge Dawson did grant Aria's Motion to Dismiss Punitive Damage claims against the Defendants, holding that the proposed amended complaint does not sufficiently allege that Aria acted with a culpable state of mind. However the claim was dismissed without prejudice. Finally Judge Dawson ruled that a Defense Motion to Dismiss Improper Defendants was moot, as the amended complaint, which dropped those Defendants, supersedes the original complaint.
Wright & Schulte LLC continues to offer free lawsuit evaluations to victims of Aria Resort & Casino Legionnaire's disease outbreak. If you or a loved one suffered Legionnaire's disease that could be connected to the Aria outbreak, call 1-800-399-0795 to learn more about your options for legal recourse.
About Wright & Schulte LLC
Wright & Schulte LLC, a leading personal injury law firm, is dedicated to the belief that America's legal system should work for the people. Every day, the attorneys of Wright & Schulte LLC stand up for the rights of people who have been injured or wronged by defective drugs and their side effects, complications from defective medical devices, and unsafe consumer products, and fight tirelessly to ensure that even the world's most powerful corporations take responsibility for their actions. If you're looking for a law firm that will guarantee the aggressive and personal representation you deserve, please do not hesitate to contact Wright & Schulte LLC today. Free case evaluations are available through http://www.yourohiolegalhelp.com, or call 1-800-399-0795.
Contact:
Wright & Schulte LLC
812 East National Road
Vandalia, Ohio 45377
1-800-399-0795
934-222-7477