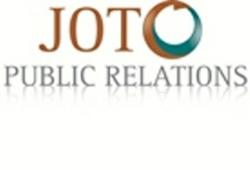 "Many of our clients in the healthcare, finance and technology industries tell me that networking has become more mainstream in their overall outreach efforts – even in the larger firms
Tampa, Fla. (PRWEB) August 06, 2012
A Tampa Bay organization recently earned recognition on a nationally-syndicated talk show educating its viewers on the changes in networking in the 'New Economy'. Due to the efforts of JoTo PR, Tom Fleming, Executive Director and President of Business Network International West Coast of Florida (BNI WCF), was the guest on television show, Daytime, to talk about the 'do's and don'ts' of business networking today.
Tom Fleming is the Executive Director for BNI in West Central Florida and the Referral Institute. When Tom acquired the region in 2003, BNI WCF had one chapter with 13 members. The region now has over 43 chapters with 1,800 members passing $75 million in business to each other in the past year (2011) alone. Tom is sought out as a local, national and international speaker on the subjects of marketing businesses by referral and organizational development.
As a PR firm specializing in Business PR for certain industries, JoTo CEO Karla Jo Helms said that the game of networking has shifted in importance since the downturn of 2009. "Many of our clients in the healthcare, finance and technology industries tell me that networking has become more mainstream in their overall outreach efforts – even in the larger firms," stated Helms.
Consumer confidence among Floridians rose this July, which is nine points higher than this time last year, according to a monthly University of Florida survey.(1) Business relationships built by networking can be a significant percent of a business' income.
"[BNI] is the expert on referral marketing," Helms added. "Tom Fleming's story of how he grew the BNI chapters in the West Coast of Florida is a testament to their business process."
For more information on BNI, visit http://www.bniwcf.com.
About JoTo PR :
Based in Tampa Bay, Florida, JoTo PR is an established PR agency founded by public relations veterans and innovators Karla Jo Helms and Diane D. Stein. The duo launched their PR firm to meet a growing demand for new media expertise for entrepreneurs wanting to establish higher credibility to consumers. JoTo PR blends proven traditional approaches with the latest technology to deliver the best advantages of both worlds. JoTo's holistic approach to Business PR begins with strategic planning and leads to a fully integrated PR communications plan that is designed to expand business opportunities. The firm also specializes in crisis management public relations. For more information, visit JoTo PR online at http://www.jotopr.com.
(1)Florida consumers' confidence jumps, UF survey finds news.ufl.edu/2012/07/31/cc0712/