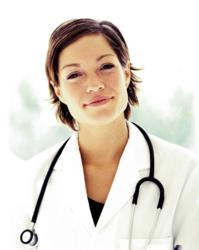 It's what you don't know that can ruin your practice...
Ft. Lauderdale (PRWEB) August 09, 2012
The experienced CPA firm FrankGuttaCPA.com have announced they are providing a free no obligation initial consult on how to grow office earnings and protect income from coming tax changes. Doctors who qualify interested in learning what they must do to thrive with impending IRS changes are encouraged to visit the site and setup an initial consult now.
The new offer is ideal for Doctors looking for:

Full service hassle free accounting management
Proactive strategies to maximize earnings, and money protected from IRS
A tax professional available 24/7 to answer tax questions
Complex payroll, bookkeeping, filing and preparation handled on time
The Ft. Lauderdale, Florida based firm serves clients nationally and has over 20 years experience advising doctors offices and other small businesses.
"When our clients need us, its vital we are there to help. Not just during tax season, but when it is vital to their business." said Frank Gutta, certified public accountant. Adding, "A Doctor's office has special needs as a business, and unique tax concerns. Our clients can breathe easy knowing they have a pro in their corner, making sure they take advantage of every legal opportunity to grow their business and protect their income."
The CPA firm offers a full suite of accounting services for a medical practice, including:

A full array of accounting and bookkeeping services, including Quickbooks system setup.
Payroll services in full compliance with all state, local, and federal tax laws. Save time and money while avoiding the hassle of payroll
Full workers compensation review and audits
Consulting and creation of employee benefit plans
Retirement planning for small businesses including retirement investment plans, pensions and annuities
"Remember, when it comes to taxes, its what you don't know that can ruin your practice," added Mr. Gutta.
About FrankGuttaCPA.com:
The small business accounting firm was founded by Frank Gutta, CPA with over 20 years experience helping company owners explode profits and maximize tax savings. Based in South Florida they serve clients nationally. To learn more about their doctor's office accounting services please visit their website and schedule an initial benefits consult today.
Contact:
Small Business Tax Accountant, Frank Gutta CPA
401 E. Las Olas Blvd
Suite 130-484
Fort Lauderdale, FL 33301
(954) 452-8813
http://frankguttacpa.com