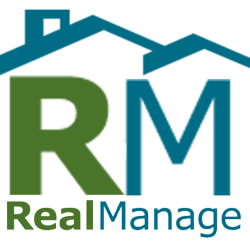 Houston, TX (PRWEB) August 07, 2012
Houston, TX, August 7, 2012 – RealManage announced today that Sharlene Rhea, CMCA®, AMS®, LSM®, PCAM®, Vice President of Houston, has been appointed to be a committee member for the Texas Community Association Advocates (TCAA). She will be working closely with fellow committee members to implement its mission to create an environment that supports the development of well governed, well managed community associations. Sharlene has worked with RealManage in its Houston branch for the past six years, and has been promoted through the ranks of Director of Community Association Managers and Branch Manager. She has also held the position of Education Committee Chair for the Houston Chapter of Community Association Institute.
About TCAA
Texas Community Association Advocates (TCAA) is an organization with stakeholders who are involved in community association living. These stakeholders include community associations, board members, managers, attorneys, developers, builders, title companies, management companies, real estate professionals, Realtors, homeowners and others who provide service to those living in deed restricted communities. More information can be obtained at http://www.txcommunityassociationadvocates.org or by calling (512) 557-2202.
About RealManage
RealManage is a property management company that specializes in HOA management and condominium management and manages hundreds of community associations in Arizona, California, Colorado, Florida, Louisiana, Nevada and Texas, including homeowner associations (HOAs), condominium associations, cooperatives, municipal utility districts, luxury high-rises and large master-planned communities. For more information or to request a quote for HOA management or condominium management, visit RealManage.com or call us toll-free at (866) 403-1588. You may also follow us on Facebook and Twitter.