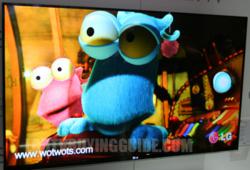 Pricing, terms and backing are 3 very important components when evaluating TV warranties
Atlanta, GA (PRWEB) August 07, 2012
Consumer Electronics Advisory Group reviewed more than seven warranty companies offerings and came up with the winners in its annual Editors Choice Awards for the category. According to the company, The winner for Best TV Extended Warranty for 2012 goes to the DTVExpress.com XpresServ warranty for the third consecutive year with Squaretrade finishing 2nd. "We evaluated the companies on many factors including Price/Value, Length of the Warranty Terms, Quality of the Terms and Conditions, Better Business Bureau Rating, # of Complaints, Insurance Co. Backing, and Speed of Service. DTVExpress's extended warranty terms and pricing is excellent and is backed by A rated insurers."
The editors noted that one of the most important aspects of evaluating TV warranty providers is the terms and conditions small print, "Getting into the small print and really reading it is difficult but provides us with a clear understanding about what the companies are truly offering. For example, one of the big red flags when purchasing and extended warranty is a depreciated buyout clause. This clause which we call a "ripoff" clause enables the extended warranty administrator to "write down" the value of your TV or product to what they feel is a relevant worth today. So if you have a 4 year old TV that you paid $2000 for, they can just say, "well it's only worth $500 now so that's all we are going to cover you for." It's a destructive clause to the owner so what you want is an extended warranty that either repairs your product or replaces it."
Editors note that online 3rd party warranties can by much less expensive that purchasing them from retailers, "retailers whether online or brick and mortar are out to get you on the warranty price." warns Jack Burden. "That's why pundits like Clark Howard advise against them." However 3rd party online warranties can be less than 10% of your purchase and flat panel TVs have a high rate of repair over the past few years."