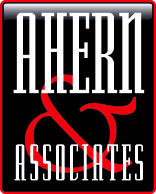 The purpose of Ahern's services is to establish long term relationships, build up on those relationships, and assist our clients with their planning processes, so that they can continue to grow, and increase their shareholder value
Phoenix, AZ (PRWEB) August 06, 2012
They say breaking into the Big Apple ain't easy—so when Alpha International decided to quickly expand their service area into New York, management knew their solution was simple: Call Andy Ahern and Ahern and Associates, Ltd., the nation's leading trucking, logistics and warehousing acquisition consultants. Drawing upon his vast experience and breadth of contacts within the industry, Ahern quickly located a New York Customs Company which was an ideal fit for Alpha's requirements and seamlessly allowed them to expand their footprint into the Empire State.
The news of this most recent acquisition falls immediately after the firm announced the closing of several acquisition deals which they assisted in, as well as dozens of open acquisition needs which their clients are looking to fulfill.
Well known for working with some of the largest private and publicly held transportation companies across the country, Ahern is also well adept at finding smaller, regional acquisition targets in a very short amount of time as evidenced by Alpha International's recent acquisition. This unique ability has given Ahern an insurmountable advantage within the marketplace, manifested by Ahern's record revenues for 2012 in conjunction with a transportation industry whose trend towards consolidation and expansion shows no signs of slowing.
"The purpose of Ahern's services is to establish long term relationships, build up on those relationships, and assist our clients with their planning processes, so that they can continue to grow, and increase their shareholder value," explained Andy Ahern, CEO of Ahern and Associates.
About Ahern & Associates, Ltd.:
Ahern and Associates is North America's leading trucking and transportation management consulting firm. The skilled consultants at Ahern and Associates specialize in mergers and acquisitions of trucking and logistics companies as well as the restructuring and evaluation of existing carriers that seek to increase operating efficiency and improve profitability. Since 1987, Ahern and Associates has aided hundreds of buyers in the acquisition of trucking and logistics companies throughout the U.S. and Canada as well as assisting many transportation and logistics companies in reducing their overall operating costs and increasing their profitability. For more information, please call 602-242-1030 or visit http://www.Ahern-Ltd.com
XXX
Business contact:
A.W. Ahern
602-242-1030
Media contact:
Jason W. Jantzen
Phoenix Marketing Associates
http://www.PhoenixMarketingAssociates.com
602-282-0202