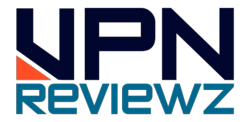 Members seeking reelection won't want to answer to their vote on a bill that so controversial. M. Maxstead
Undisclosed Location, South America (PRWEB) August 05, 2012
Killed by a cloture vote of 52-46, the cybersecurity bill CISPA has been both, heralded and hated, by many. Pushed as a Homeland Security issue, it was expected to be passed easily in Congress, but privacy proponents said that the bill was invasive to the privacy of internet denizens, and allowed internet providers the ability to pass sensitive data and information on to many government agencies without the requirement of any kind of warrant or oversight.
According to the CISPA wiki listing, CISPA was a bill that would "allow for the sharing of Internet traffic information between the U.S. government and certain technology and manufacturing companies." The bill had gained support from many major internet corporations, like Facebook, Microsoft, and the US Dept. Of Commerce, and was touted as the best possible way to quell the hacking attempts that many online corporations and government agencies have been prone to by letting the corporations share the information so the government could investigate the nefarious attempts.
But opposition groups and corporations like the EFF, ACLU, UsenetReviewz, and VPNReviewz claimed that the bill was invasive and allowed unbridled access to online data, and had virtually no limitation on what the government could do with the information or who they could share it with. VPNReviewz CEO, M. Maxstead also argued that while touted as a cybersecurity bill CISPA was "a watered down attempt at another SOPA measure." Saying that there was too many references to copyright and intellectual property protections. There were several attempts at amending the measure, but none that seemed to satisfy both sides of the fence.
Even though CISPA followed in the footsteps of the failed SOPA and PIPA legislative attempts, Maxstead says "the privacy battle if far from over." He maintains that while the potentially invasive bills were tabled, this was probably due to the upcoming elections. He said, "Members seeking reelection won't want to answer to their vote on a bill that so controversial." He then went on to explain that members that voted in support of the bill may still have to answer for their position on the bill during the upcoming election. "As unpopular as SOPA, PIPA, and CISPA was, members may be asked as to why they supported these potentially invasive laws," he claimed, "I'm sure there will be more attempted legislations after the elections."
Maxsteads' website VPNReviewz, advocates the use of privacy and cloaking software, and while they stand in opposition to potentially invasive legislative efforts like the ones that have been considered over the last year, the website sees a positive turn in readership when privacy invasive legislation is being considered by law makers. He said, "We really love our popularity when these threats emerge, but we don't believe that proxies and VPNs should be required just to maintain a degree of personal privacy." He points out that VPNs have been popular for years with businesses to keep customer data safe from unscrupulous types on the internet.