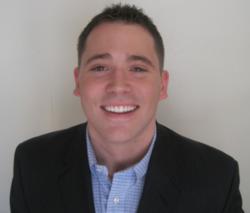 Any business owner that wants to get more customers without spending more money on advertising should be on this webinar.
Scottsdale, AZ (PRWEB) August 03, 2012
Social media marketing expert Nick Unsworth is holding an encore free "earned media" webinar on Saturday, August 4th, 2012, for business owners who want to learn how they can take advantage of "earned media" to obtain more customers without additional advertising costs.
Earned media is no-cost advertising that occurs when customers share their experiences regarding your company or products.
The first webinar filled up quickly with business owners wanting to get more customers for their businesses using the power of Facebook.
Retail powerhouse Zappos.com is just one of the many companies that have combined word-of-mouth advertising with excellent customer service to rapidly grow their customer base and revenues.
Unsworth will be showing webinar attendees how they can get new customers by combining the power of customer ratings and testimonials with the viral nature of Facebook.
There are a limited number of seats available which are available on a first-come, first-serve basis.
Those interested in learning how they can obtain more customers using earned media on Facebook can register for the webinar here.
StrategicProfitsFormula.com has prepared in-depth case studies and Review Engine ROI reviews which can be found at: http://strategicprofitsformula.com/social-media/how-does-review-engine-roi-work
The webinar registration link is http://strategicprofitsformula.com/webinar/review-engine-roi