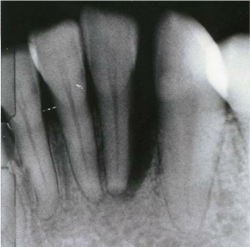 Woodland Hills, CA (PRWEB) August 05, 2012
At his Woodland Hills cosmetic dentistry practice, Around the Corner Dental Health Spa, Dr. Kaveh Kanani is defending his patients from what former Surgeon General David Satcher called the 'silent epidemic' by employing the newest approach to combating gum disease. Present in eight out of ten people, signs and symptoms of gum disease often go undetected, which is why it is normally called the 'hidden disease.' To ensure his patients do not lose the battle against gum disease, Dr. Kanani is using the minimally invasive method known as Perio Protect® which has been confirmed to fight the bacteria that cause gum disease in a comfortable, yet effective way, killing 99.98% of the bacteria based on a study conducted by the University of Southern California.
While Dr. Kanani also offers general and restorative dentistry treatments such as dental implants in Los Angeles, he says he is doing his part to help his Around the Corner Dental Health Spa patients avoid becoming one of the tens of millions of Americans impacted by gum disease. Through the use of a personalized treatment tray, and prescription medication, Dr. Kanani is helping his patients overcome gum disease with the homecare plan. Several side effects that have been noted by patients using the Perio Protect Method™ are whiter teeth and fresher breath.
Whether Dr. Kanani's patients experience whiter teeth while fighting gum disease, or pursue teeth whitening, once they've been given treatment for gum disease, study shows the Perio Protect Method™ available at the Around the Corner Dental Health Spa is an effective, minimally invasive tool in the fight against a disease afflicting nearly 80% of American citizens. Dr. Kanani is offering any interested individuals a free consultation to see if Perio Protect is right for them. The free consultation is good for the month of August. For more information or to get expert advice contact Dr. Kevah Kanani at 818-962-1141, view him on the Web at http://www.woodlandhillsdentalspa.com or visit his office at 22030 Clarendon St # 102 Woodland Hills, CA 91367.
About World Renowned Woodland Hills Cosmetic Dentist Dr. Kaveh Kanani
Dr. Kaveh Kanani graduated from California State University, Northridge with bachelor's degree in Biology. He received his Doctorate in Dental Surgery from New York University and completed his residency in Hospital Dentistry in Woodhall Hospital in Brooklyn New York. Dr. Kanani received his certification from the American Academy of Implant Dentistry and completed series of Maxi courses in School of Dentistry, Medical College of Georgia in 2003, IMTEC 2002, Misch Courses 2004, school of CA Dentistry and ICOI. Dr. Kanani stays current with the latest dental technology by attending seminars all over United States. Dr. Kanani has been an associate in Dental Health Institute of West Los Angeles, Southern California Family Dentistry, and South Bay Dental in Gardena for over 4 years prior to opening his own practice in 2001. He is an Associate Fellow for International Congress of Oral Implantologists and AAID. He is also a member of IADA and Woodland Hills Chamber of Commerce.
Contact Los Angeles Cosmetic Dentist Dr. Kanani at 818-962-1141 and mention Smile101 and take advantage of their Specials such as: Dental Implant specials, $26.99 X-ray and exam and how to get your first regular cleaning complimentary.
Tusana.com