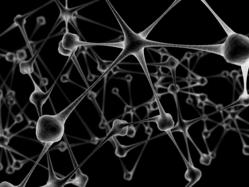 Pressure and stress is the common cold of the psyche
New York (PRWEB) August 08, 2012
ICDS Arch LTD has developed a sensitive part of research which interrogates the use of advance living models to accommodate contemporary living in a world of connections - life and beyond life has been articulated by the advance in technology which gives new tools to strategies, innovate and evolve human thought everyday.
Part of the research has been developed in OpenLab R&D facilities in order to understand how people interact in space and how can they be programmed when using the space to better interact and sustain the growth organically while maintaining transparency to boost innovation.
Now, OpenLab has developed an algorithm which is used to create sustainable strategies for green market, from a concept which had as result, findings like Alternate World Dissorder (AWD) and other ways to teach the pilot in simulators and his psyche to accept double realities (virtual/real) based on progressive interaction on each reality organisation. Increasing the capacity of visual sensors to harvest more information leads the brain to create a way to cure itself, which shows that parts of the psyche are not stuck, neither are blocked when information is not enough to distinguish and cut on ends of visual information. As a result, knowing the ends of visual thought could promote that stucked particles in both worlds can distinguish themselves as separate organizational identities.
The team is confident that further research can open up new strategies for space planning or marketing products and services, while maintaining the green approach towards the development of products and services.
For more information on this matter, please contact Mr Phillip Johnson