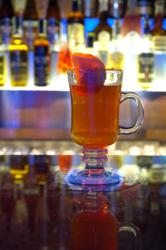 Why is the government not taking steps to address these issues, maybe it is the fact they get a lot of tax from alcohol that prevents the changes?
Basingstoke, UK (PRWEB UK) 5 August 2012
Advertising and marketing of alcohol in the UK is a booming industry, as more people are drinking to excess according to a BBC article relating to the marketing of alcohol and the dangers of binge drinking. Alcohol has been accepted into our society as being socially acceptable, based primarily on the origins of alcohol going back so many thousands of years. However the dangers of drinking have been underlined by the BMA (British Medical Association) for many years, socially and to excess.
The government needs to take responsibility in order to combat how our society views alcohol.
Anne Richards (who works with Marketing Quotes) commented 'most of us enjoy a drink now and then, on a Friday night to unwind, a bottle of wine with the mean, or going out for 'drinks' with our friends. However it goes much deeper than that, alcohol dominates many of our TV programs, and the adverts on TV make alcohol attractive (just from the TV adverts) and part of 'normal society'. We have all seen kids in the part sat around drinking beer or cider, or homeless people drinking in the streets. Why is the government not taking steps to address these issues, maybe it is the they are getting a lot of tax from alcohol that prevents the changes?'
The government needs to act rather than ignore the problem.
One Christian based support program was set up to try and help the issues caused by late night drinking. Street Pastors are a voluntary Christian group involved with supporting young people on the streets, mainly in relation to over drinking and binge drinking. If the government was to ban alcohol marketing, many of the issues that Street Pastors handle would be resolved (in relations to late night drinking, alcohol related violence and theft to fuel purchase of alcohol).
Marcel Blackburn (who also works with Marketing Quotes) added 'the millions that are spent to combat the issues that alcohol causes are growing, not just in the medical industry, but help groups, family breakdown, crime, social disorder, the list goes on. Unless something is done at the top, how can the problem be resolved. The main issue is that alcohol is so easy to access and so affordable; it does need to be monitored and the core of the problem confronted by the powers that be in order to improve our society.'
About Marketing Quotes - Marketing Quotes is a free service to UK businesses to help get free quotes and advice from local PR agencies and marketing companies that know their industry and sector.