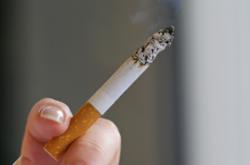 Children are most susceptible to smoking related illnesses as their bodies are growing and taking in the poisons...
Basingstoke, UK (PRWEB UK) 6 August 2012
For many decades now, smoking has been known to be harmful to people, not just through directly smoking, but through passive smoking (inhaling smoke from someone else nearby that is smoking). Children are most susceptible to smoking related illnesses as their bodies are growing and taking in the poisons that are found inside of cigarette smoke (according to an article on the BBC website relating to smoking related illnesses).
Despite the government banning direct marketing and advertising of tobacco products in the UK, and making medical warnings on cigarette packaging larger, the numbers of people in the UK that are smoking are not reducing quickly.
Anne Richards (who works with Marketing Quotes) commented 'I hate smoking, I was so pleased when the smoking ban was put into place, however this is only a bandage, not solving the problem. Smoking is not good at all, it is expensive, it is addictive, it is harmful (containing over 4000 harmful chemicals) and why people do it is a mystery to me. I have seen children as young as 10 smoking, why society allows this is just crazy. My thoughts are it comes down to tax, as the government gets so much tax from tobacco, it cannot afford to stamp it out. However, the very fact that it is harmful means that it should be addressed to try and improve our society and our national health as a whole.
Does the government banning smoking mean it is too controlling?
The government has a responsibility to do what is in the national interest, and smoking is not good for anyone other than generating tax.
Marcel Blackburn (who also works for Marketing Quotes) added 'we do need to be careful that we do not put too much power in the governments hands, to say what we should or should not be doing, but I am sure everyone would agree that smoking is not good and we would all be better if it was not there. I agree that the smoking issue does need to be addressed, rather than just accepted as being fine for people to do as long as they are over 16. What message does that send?'
About Marketing Quotes - Marketing Quotes is a free service to UK businesses to help get free advice and quotes from local PR companies and telemarketing companies that know their industry and sector.