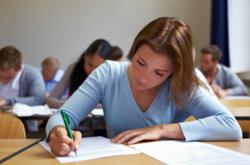 I think it is crazy that the government allowed the fast food industry to sponsor the Olympics...
Basingstoke, UK (PRWEB UK) 7 August 2012
The marketing and promotion of junk food is growing, as fast food continues to become entrenched in our society. Two of the main sponsors for the London 2012 Olympics are Coca Cola and McDonald's (the BBC suggested them being banned); showing the nation that the UK supports the fast food industry and junk food is to be associated with sports and fitness. Marketing Quotes asks the question why it is that the government feels it is right to put junk food and sports together.
Should the government step in and confront the problem of junk food and obesity?
Marketing is used by fast food companies such as Dominoes Pizza (in direct mail and door to door leaflet drops), McDonald's with TV adverts, Coca Cola using sponsorship and advertising campaigns in order to reach out to consumers.
Back in 2004 the BMA suggested to put a ban on junk food, and now 8 years on, the government are promoting junk food along with a global sports event. Marketing Quotes asks why it is that the fast food industry is getting such backing from the UK government.
Anne Richards (who works with Marketing Quotes) commented 'I think it is crazy that the government allowed the fast food industry to sponsor the Olympics, it is a national embarrassment, what does that say we stand for as a nation? I think what Jamie Oliver started to do with the school dinners was fantastic, I just cannot understand why he did not get support, it is like parents and the institution did not want to know. There is the idea of introducing free school meals, to produce better results from pupils, however unless the meals are healthy, it will not be effective. Maybe introducing free school meals that are healthy and making junk food chargeable'
The government should be doing more to ensure that obesity is tackled.
One of the issues surrounding obesity is poor diet and lack of exercise. The rise in video games and social media can certainly be a factor as more children are opting for staying indoors rather than being outside and inventing games. The BBC highlighted such an issue some weeks ago, and government seem to have done little to combat the problem.
Marcel Blackburn (who also works with Marketing Quotes) added 'obesity is a major problem at the moment, and it is odd how the government are doing nothing about tackling it. I remember in the days before TV and video games, we had to invent our own games; this is where social skills and imagination is found.'
Despite the message being set out by various medial associations through PR agencies and marketing firms, obesity does seem to be on the rise and the marketing of junk food appears to be a message that the government sees no problems in sending out to the UK.
About Marketing Quotes - Marketing Quotes is a free service to UK businesses to help them get free advice and quotes from local telemarketing companies and marketing agencies that know their industry and sector.