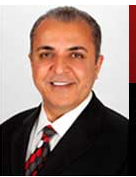 We have over 20 years experience helping restaurants succeed...
Fort Lauderdale (PRWEB) August 17, 2012
Small business operators in the restaurant industry struggling to keep more of what they earn and looking for a more proactive accounting partnership have been invited to contact the exclusive CPA for restuarant owners FrankGuttaCPA.com. The firm has announced they will be accepting new clients and qualified applicants will gain access to their full suite of services designed to improve restaurant profitability and strategies to reduce the coming tax burden.
"Restaurant ownership offers many rewards, as well as many unique challenges. We have over 20 years experience helping make these businesses successful, and can help keep the IRS from ravaging their profits," said Frank Gutta, founder.
The accountants can help an owner / operator with the following:

Hassle free Quickbooks setup and integration with current order taking or POS system
Payroll strategies, reporting and tax requirement systems
Creation of vendor & product cost analysis to identify problem areas
Staff tax filing, retirement structures and return help
100% phone availability for any financial decision making
"Remember, when it comes to the IRS, its what you don't know that can destroy your business," added Mr. Gutta.
About FrankGuttaCPA.com:
The full service CPA firm has been providing proactive financial services to restaurant owners and operators for over 20 years and boasts some of South Florida's most popular eateries as not only clients, but friends. Food industry professionals are encouraged to visit the website today to setup the free no obligation initial profit consult, available for a limited time.
Contact:
Small Business Tax Accountant, Frank Gutta CPA
401 E. Las Olas Blvd
Suite 130-484
Fort Lauderdale, FL 33301
(954) 452-8813
http://frankguttacpa.com