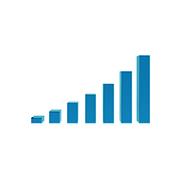 Our job here is to make it easy for MBA students to put themselves out there and for businesses to find qualified people to work for them.
(PRWEB) August 07, 2012
MBA Project Search Offers Freelance Work for MBA Students, Top-Tier Talent for Businesses.
A new website's bidding system offers freelance work to MBA graduate students looking to earn extra money and gain experience beyond their internships, while giving businesses of all sizes--small businesses, entrepreneurs, and large well-established businesses--the opportunity to hire top-tier MBA talent for short term projects.
The team at MBAProjectSearch.com consists of a group of entrepreneurs who believe that a bridge needed to be built between business and apprentice. According to the site's founder, Dan Mullaney, businesses are missing out on leveraging an untapped intellectual resource: the top-tier MBA student. "MBA students are not business naïve rookies looking to get book smart," states Dan. "They are typically seasoned, experienced business professionals, experts in their own right, looking to better themselves and add some strenuous academics to their already impressive credentials."
Furthermore, business school graduate students are limited on opportunities to make money and network with those in the business world. Whether their expertise lays in business planning, marketing, consulting, finance, general management, commercial banking, portfolio management, investment banking, brand management, product management, financial analysis, human resources, production logistics, operation logistics, strategic planning, sales and trading, etc., MBA students are rarely given the chance to shine outside internships. "Medical residents get to 'moonlight' and make $100 an hour while learning the ropes of being a 'real' doctor. Law students get their summer internships, complete with $50k and 90 hour work weeks. There is nothing comparable for MBA students, who take themselves out of the workforce for two years and are hungry, for money and for credibility," says Dan.
The "bridge" that MBAProjectSearch.com has built consists of a bidding and rating system. Businesses post, students bid a price and supply any requested information (résumé, sample work, etc.), and businesses choose a winning bidder based on their own preferences. After the work is complete, payment is released, and the business can rate the student based on the quality of work. Students build a "profile," giving them merit beyond what the résumé can offer.
MBAProjectSearch.com offers several tutorials and an FAQ page to familiarize first-time users with the site and the process of bidding, posting, and rating. Registration is free for both posters and bidders, though small fees do apply if posters choose to use certain premium services.