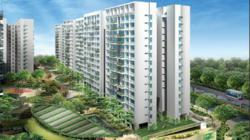 We are the gateway to your dream home, serving the Landed/Condo/Apt premier properties
Singapore (PRWEB) August 06, 2012
SEO Service Group is working with their new client, Property-in-singapore.biz, who offers real estate to the residents of Singapore. The company offers premium homes and homes currently under construction to its clients.
Property-in-singapore.biz works with their clients to help them find their dream homes. Their extensive database of houses for sale in Singapore and property in Singapore is able to suit virtually all of their buyer's needs. When asked about their business, a company representative stated, "We are the gateway to your dream home, serving the Landed/Condo/Apt Premier properties. A house is not just a piece of property. We see it as your home, the center of your family's life, the very special place where your children grow up, where you welcome your neighbors and friends, where your dreams come to life."
The site has employed the services of SEO Service Group to help current and future Singapore residents locate their extensive listings by searching for "real estate singapore" on Google.
At Property-in-singapore.biz, prospective buyers have the ability to search for homes for sale in Singapore, commercial properties, penthouses or properties currently being built. Clients that are new to the area can view pictures of the property, find detailed information about its surroundings and popular places for entertainment, dining and amenities offered at the many properties. Each listing also has detailed information about the various unit sizes, plot sizes, pricing and other features of the property.
Property-in-singapore.biz believes that the buying process should be as easy as possible. When asked why their service is different than their competitors, a company representative stated, "We understand what a sensitive, emotionally charged process the buying or selling of a home can be. We know that it involves one of the biggest commitments a family can make. That is why James is totally committed to providing whatever it takes to help you through the process, to keep you well informed, and to make sure you have the right answers to the many questions that inevitably arise during any real estate transaction."
For more information regarding Singapore real estate and to see the properties offered by Property-in-singapore.biz, please visit http://www.property-in-singapore.biz
About Property-in-singapore.biz
Property-in-singapore.biz provides extensive knowledge about all of Singapore's premium real estate that is currently for sale. They have years of experience in helping their clients find the perfect home for them and their family. Whether clients are searching for premiere homes or looking to buy a modest home, the staff at Property-in-singapore.biz will be able to accommodate their needs.