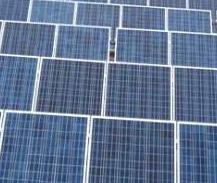 One of the most common advantages of having solar energy systems in your household is that it increases the property rates
India (PRWEB) August 07, 2012
SEO Service Group announces that their new client, Solar Panels India, offers a vast amount of knowledge in the solar energy field. The company provides visitors with the information they need to decide on what solar alternatives they want to purchase and what manufacturers to purchase from.
Solar Panels India provides a wealth of information to their visitors. Instead of covering just a manufacturer's products, they inform their users about the latest industry news and advances in solar panels. When asked about the current state of the solar industry, the company said, "There are a lot of advantages of using solar energy. One of the most common advantages of having solar energy systems in your household is that it increases the property rates. If you have solar power systems, it will act as an asset for your property because it generates constant energy savings. Solar power systems are gaining popularity. "
At the Solar Panels India website, potential solar power users will be able to find the information they need to make an informed decision on purchasing solar panels. The various types of solar products are covered in great detail and numerous uses are presented for each product. Solar Panels India believes that everyone should have access to solar energy and offers a platform for customers to connect with manufacturers all around India.
Solar Panels India believes that solar power is going to be a big part of reducing the world's dependance on fossil fuels. When asked why solar power was a vital source of power, a company representative stated, "The word solar has a huge implication in the lives of human beings in the present time. Earlier, when the fossil fuels were in abundance and there were plenty of resources to waste, solar energy didn't hold much significance in anyone's life. But now, times have changed and the use of fossil fuels is reaching its pinnacle. Fossil fuels are a non-renewable source of power and they are being exhausted by the humans at an unbelievable rate."
To learn more about what Solar Panels India has to offer, solar energy and the various ways solar power is used, please visit http://www.solarpanelsindia.com
About Solarpanelsindia.com
Solar Panels India provides residents of India with the knowledge they need to start utilizing solar power. Their website provides visitors with the knowledge they need to make informed decisions on what energy alternatives to use. They also provide a platform for customers to connect with solar panel manufacturers and dealers around India.