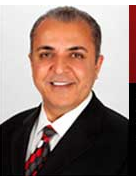 It's what you don't know that can destroy your wealth overnight...
(PRWEB) August 22, 2012
Exclusive CPA firm FrankGuttaCPA.com has announced it will be accepting a small number of new clients with an asset value of $5 million or more following an initial consult. Individuals who qualify and are unhappy with their current results can schedule an initial 'getting to know you' chat with Mr. Gutta.
"Changes in the tax code are targeting your wealth. The IRS is more hostile than in recent memory. In these uncertain times it takes special diligence to bring the level of service our clients expect" said Frank Gutta, founder and certified public accountant.
Frank Gutta & Co. CPA can help with the following but not limited to:

Safe retirement planning vehicles with higher returns and reduced tax liability
Creation and administration of a wide variety of qualified retirement plans including IRA's, profit sharing, self employed pensions, 401(k) and SIMPLE 401(k).
Comprehensive employee benefit plans
Estate planning services
Charitable donation planning and trust services
Life insurance, annuities, reverse mortgages and more
According to the site, changes to the tax code have been happening with increasing rapidity, and strategies designed to legally reduce tax exposure need to adjust accordingly. Individuals unhappy with their current CPA are encouraged to contact the firm to discuss what they face in coming years.
"Remember, when it comes to money and taxes, its what you don't know that can destroy your wealth overnight," added Mr. Gutta.
About Frank Gutta & Co CPA:
The popular accountant firm serves clients nationally and is based in South Florida. Committed to providing complete satisfaction with the best financial strategies and estate advice for over 20 years, the firm has helped save millions for its clients. High net worth individuals are asked to call to schedule an appointment and mention this internet offer for an initial discussion.
Contact:
Frank Gutta CPA
401 E Las Olas Blvd
Fort Lauderdale, FL 33301
(954) 452-8813
http://frankguttacpa.com