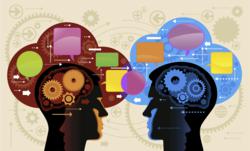 Since the dawn of ereaders, more people than ever are reading and carrying their books wherever they go.
Orange, California (PRWEB) August 06, 2012
Ebooks by HealthCompare, a nationally recognized health insurance comparison site, were scheduled to be released today. Due to publishing issues, the delay will push the date to mid-August. It isn't clear what caused the delay, however clients are expecting to see more of what HealthCompare has had to offer in the past: education.
HealthCompare has developed a reputation for compassion through education. Their goal, since their beginning, has been to reach out and help consumers make the best, most effective decisions they can. They understand that difficulty surrounds their industry and they want to help shoppers in their decision making.
Early on, they began asking questions of their site visitors that would allow a deep understanding of what they need. They'd be asked to answer questions about their medical history, their medical preferences (like whether or not changing doctors would be an option), and their financial abilities. After answering, the consumer would then be able to make an informed decision on their needs and abilities.
Stepping forward from the questionnaire, they saw a need to explain the hardships that surround the health insurance industry. Armed with a knowledge of how easily infographics make difficult concepts, HealthCompare decided to create and release their own.
Infographics take complex data and numbers that people tend to avoid or skim over and place them in a format with images and colors to help illustrate them with ease.
Some infographics released are:
How To Find Affordable Individual Health Insurance - Designed to direct and educate health insurance consumers find individual health insurance that's more affordable
Is College Health Insurance Smart - Designed to help college students decide if paying for health insurance is a good idea for them or if skipping it would be acceptable
Not All Free Health Insurance Quotes Are Created Equal - Created to illustrate how some health insurance quotes are not complete
Other infographics can be found here.
Following the trend of what's popular in the media, HealthCompare has decided to release their own line of ebooks to help improve the lives of consumers. The books will cover topics from college survival to surviving divorce.
Since the dawn of ereaders, more people than ever are reading and carrying their books wherever they go. HealthCompare wants to reach those readers with the idea that they can help make their lives better.
Consumers can look for those ebooks mid August.
About Health Compare: HealthCompare was launched in 2009 to work with brokers and carriers to help individuals and families easily research, compare, buy, and enroll in the right health insurance plan at the right price. Based in Orange, Calif., it delivers accurate, customized, health insurance quotes for the country's diverse population.
Through a unique partnership with its sister company, CONEXIS, HealthCompare has the ability to quickly reach thousands of COBRA-qualifying consumers and provide them with COBRA alternatives at the moment they become eligible for COBRA benefits. This provides these consumers with an opportunity to enroll in individual or family plans and potentially save hundreds to thousands of dollars on COBRA premiums and, at the same time, rewards referring brokers with referral fee income for the life of each policy.
For more information, visit http://healthcompare.com/ or call 888.748.5152.